eConnect Certifies Avigilon On Its Big Data Platform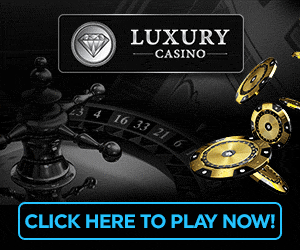 LAS VEGAS, April 8, 2014 /PRNewswire-iReach/ -- Today, eConnect announced that Avigilon has been certified on eConnects POS Connect & Casino Connect modules. eConnect has also built a robust interface to the Avigilon Network Video Recording (NVR) platform so customers can leverage existing Avigilon assets like cameras, storage and networking devices. The interface between the two companies enables their mutual clients to utilize the most advanced megapixel, IP-centric surveillance and the leading data analysis system in unison.
(Photo: http://photos.prnewswire.com/prnh/20140408/MN01208)
Customers like Isletta Casino in New Mexico & Wildwood Casino in Colorado have already deployed the Avigilon/eConnect interface successfully. The eConnect system proactively notifies analysts about business trends, potential losses and employee training issues and links these instances to surveillance video footage provided by Avigilon. All of this happens through an intuitive, graphical user interface that offers automated business intelligence, resulting in the discovery of new information and measurable improvements to the bottom line profits.
"We are excited to further expand our partnership with Avigilon with this certification. They are leading the charge when it comes to technology and innovation in surveillance and our mutual customers are thrilled with the results of our combined efforts." Mentioned, Henry Valentino - eConnects President & CEO
Click here for a demo of POS Connect
About eConnect
eConnect(TM) is a software company in the Big Data industry which combines financial transactions and behavioral analysis with visual verification. This is accomplished by synchronizing transactional data from point-of-sale (POS), casino systems and other disparate data sources with digital video surveillance, producing true business intelligence and advanced knowledge to help business operators improve profitability. The software tool is renown for its ability in discovering previously unknown problems; thereby reducing financial losses and improving operational inefficiencies. The eConnect(TM) platform is compatible with any business system and can harvest structured and unstructured data from any data producing device.
To view this video on YouTube, please visit: https://www.youtube.com/watch?v=3wufeiu2rVM&list=UUb5EQUVAvxb7ZLI4utq7fpQ
Media Contact:
Chris Swanger, eConnect, Inc, 702-683-4766, chris.swanger@econnect.tv
News distributed by PR Newswire iReach: https://ireach.prnewswire.com
SOURCE eConnect, Inc
Post a Comment