Resorts World Bimini Selects Agilysys Solution Suite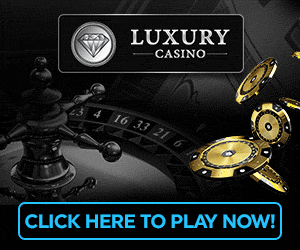 ALPHARETTA, Ga.--(BUSINESS WIRE)-- Agilysys, Inc. (Nasdaq: AGYS), a leading provider of innovative hospitality software solutions and services, today announced that Resorts World Bimini has selected the Agilysys Lodging Management System® (LMS) and the Agilysys Visual One™Condo Accounting System to streamline operations and provide comprehensive condominium management at the 480-unit Bahamas resort. A new 326-room luxury hotel, scheduled to open in June, also will use LMS®.
"When shopping for new technology, we had very specific criteria," said Chad Mostats, vice president of information technology at Resorts World Bimini. "First and foremost, we needed solutions that could manage our rather complex lodging mix, and the combination of LMS and Visual One Condo Accounting provided the complete package. We also wanted to work with a company that could grow with us and serve as a trusted advisor. Agilysys is a leader in both the gaming and resort markets, and they immediately understood our unique needs. We are confident our partnership will result in a more efficient operation and the delivery of world-class guest service."
LMS is a comprehensive property management solution that leverages Web services to deliver maximum flexibility and ease of use. Recognized as one of the hospitality industry's most powerful and fully featured property management systems, LMS automates every aspect of hotel operations - from reservations and credit card processing to accounting and housekeeping. Its versatile foundation easily expands to incorporate modules for activities scheduling, attraction ticketing, food and beverage sales, online reservations and more. LMS also interfaces guest player accounts to the hotel booking engine for evaluating comp decisions.
The Visual One Condo Accounting System is a made-for-hospitality solution that enables a resort's condominium units to be reserved as hotel rooms. Owner information is readily available to LMS users and defaults from the Visual One Condo Accounting System when staff make a reservation for a condominium owner. The module calculates expenses and revenue and provides a variety of monthly reports that enable properties to oversee the financial positions of both the management company and condo owners. The solution is ideal for properties that have a mix of condominium units and hotel rooms, allowing both to be part of the same reservation system.
"The integration of the Visual One Condo Accounting System with LMS enables properties that offer condominium ownership and rental along with traditional hotel accommodations to manage the mix more effectively," said Tony Ross, vice president of sales for Agilysys. "The combination of functionality and reporting significantly reduces the time required for resort staff to calculate and report revenues and expenses to condo owners, and the sharing of data across applications streamlines the reservation process. This technology will maximize efficiency and productivity at Resorts World Bimini, allowing the property to focus its efforts on providing exceptional service and making lasting connections with guests."
Resorts World Bimini is operated by the Genting Group, a global company founded in 1965 and the world's largest destination resorts operator. Genting has Resorts World-branded properties in Asia, Europe, North America and on all four oceans through a 50 percent ownership of Norwegian Cruise Line and Star Cruises brands. Genting's international strategic partners include Universal Studios and Simon Property. The company has a combined market capitalization of $45 billion and employs more than 50,000 people worldwide.
About Agilysys
Agilysys is a leading developer and marketer of proprietary enterprise software, services and solutions to the hospitality industry. The company specializes in market-leading point-of-sale, property management, inventory & procurement, workforce management and mobile & wireless solutions that are designed to streamline operations, improve efficiency and enhance the guest experience. Agilysys serves casinos, resorts, hotels, foodservice venues, stadiums and cruise lines. Agilysys operates extensively throughout North America, Europe and Asia, with corporate services located in Alpharetta, GA, and offices in Singapore, Hong Kong and Malaysia. For more information, visit www.agilysys.com.

Source: Agilysys, Inc.
Post a Comment