Penn National Promotes Ameet Patel to Senior Vice President of Regional Operations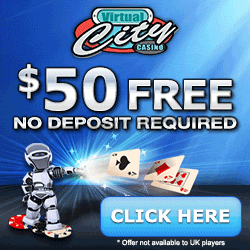 WYOMISSING, Pa.--(BUSINESS WIRE)-- Penn National Gaming, Inc. (PENN:Nasdaq) ("the Company" or "Penn National") announced today that Ameet Patel has been promoted to Senior Vice President of Regional Operations. Currently serving as General Manager of Hollywood Casino Columbus in Columbus, Ohio, Mr. Patel will join Chief Operating Officer Jay Snowden and Senior Vice President of Regional Operations John Finamore in overseeing all facets of Penn National's regional gaming operations with a primary focus on the Company's Southern Plains region. The appointment is subject to customary regulatory approvals and Mr. Patel will report directly to Mr. Snowden. The Company plans to begin an immediate search for Mr. Patel's replacement in Columbus.
Mr. Patel has served since August 2011 as General Manager of Hollywood Casino Columbus where he successfully opened the new facility in 2012 and developed deep relationships with the state, city, local community and regulators, which paved the way for long-term success in the market and helped the Company win numerous awards for community engagement. Prior to his role at Hollywood Casino Columbus, he served as General Manager of Argosy Casino Hotel & Spa in Riverside, Missouri from October 2008 to August 2011. In addition, he served for four years as Assistant General Manager at Hollywood Casino at Charles Town Races in Charles Town, West Virginia, and joined the Company as Vice President of Gaming at Charles Town in 2001. Prior to joining Penn National, Mr. Patel held senior management positions with Sun International and Mohegan Sun in Connecticut. He also held senior management positions at several Atlantic City properties, including Resorts Casino Hotel and Trump Plaza Hotel & Casino. Mr. Patel holds a MBA in Finance from Philadelphia University.
"Ameet's proven experience in regional markets will be a valuable addition to our corporate leadership team as we continue our efforts to drive further growth at Penn National and build value for shareholders," said Jay Snowden. "Having worked closely with Ameet over the past several years, I am confident that he will play a key role in our future growth and success. He has demonstrated a unique ability to build deep relationships in our local communities and drive significant improvements in local engagement, providing a valuable model for our other General Managers across the Penn National portfolio. In addition, we believe that Ameet's appointment is a clear demonstration of the depth in leadership talent that the Company has been able to attract and develop. On behalf of the entire Penn National team, I congratulate Ameet on his new role and welcome him to the regional leadership team."
About Penn National Gaming
Penn National Gaming, through its subsidiaries, owns, operates or has ownership interests in gaming and racing facilities with a focus on slot machine entertainment. The Company presently operates twenty-seven facilities in eighteen jurisdictions, including Florida, Illinois, Indiana, Iowa, Kansas, Maine, Massachusetts, Maryland, Mississippi, Missouri, Nevada, New Jersey, New Mexico, Ohio, Pennsylvania, Texas, West Virginia, and Ontario. In aggregate, Penn National's operated facilities feature approximately 31,000 gaming machines, 800 table games and 2,900 hotel rooms.
Forward-Looking Statements
This press release includes "forward-looking statements" within the meaning of Section 27A of the Securities Act of 1933, as amended, and Section 21E of the Securities Exchange Act of 1934, as amended. These statements can be identified by the use of forward looking terminology such as "expects," "believes," "estimates," "expects," "intends," "may," "will," "should," or "anticipates," or the negative or other variation of these or similar words, or by discussions of future events, strategies or risks and uncertainties. Such forward looking statements are inherently subject to risks, uncertainties and assumptions about Penn National Gaming and its subsidiaries, including risks related to the ultimate location of the various other gaming facilities in Massachusetts and the ongoing efforts in the state to repeal the enabling legislation, and accordingly, any forward looking statements are qualified in their entirety by reference to the factors described in Penn National Gaming's Annual Report on Form 10-K for the year ended December 31, 2013, subsequent Quarterly Reports on Form 10-Q and Current Reports on Form 8-K as filed with the Securities and Exchange Commission. All subsequent written and oral forward looking statements attributable to Penn National Gaming or persons acting on the Company's behalf are expressly qualified in their entirety by the cautionary statements included in this press release. Penn National Gaming undertakes no obligation to publicly update or revise any forward looking statements contained or incorporated by reference herein, whether as a result of new information, future events or otherwise, except as required by law. In light of these risks, uncertainties and assumptions, the forward-looking events discussed in this press release may not occur.
Source: Penn National Gaming, Inc.
Post a Comment