Cowboys and Eagles Play for Charity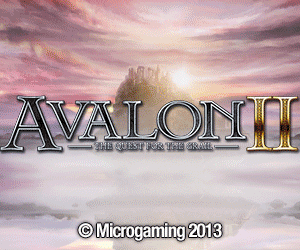 WILMINGTON, Del.--(BUSINESS WIRE)-- Former pro football players, including Erik Williams, Michael Irvin and Mike Quick, will put gridiron rivalries aside and raise money for young athletes during a Celebrity Poker Charity Tournament at Delaware Park on April 23, followed by the Erik Williams Foundation's first annual Celebrity-Am Golf Invitational on April 23-24 at the White Clay Creek Country Club.
The proceeds for both events will enable the foundation, created by former Dallas Cowboy Erik Williams, to help young people learn sportsmanship, discipline, team work and the importance of hard work and perseverance through athletics.
At the Celebrity Poker Charity Tournament, to be held at Delaware Park, Williams, Irvin and Quick will join fellow pro football stars Hugh Douglas, Nate Newton and Mark McMillian.
Buy-in for the charity poker tournament, which starts at 7 p.m. on April 23, is $200. To play poker with the celebrities, register today at www.DelawarePark.com.
The fee for the Celebrity-Am Golf Invitational, which starts at 10:30 a.m. on April 24, is $250 per golfer. To register for the invitational, please visit www.tournevents.com/ewf.
Autographed authentic memorabilia will be available in silent auctions at both events.
About Delaware Park
Delaware Park is a multifaceted gaming facility offering guests live seasonal thoroughbred racing, year-round simulcasting from around the globe, live table games, a 25-table poker room and 20-table dedicated tournament room, nearly 2,500 exciting slot machines on two spacious levels, pro football sports parlay betting, Keno, casual and elegant dining and White Clay Creek Country Club, featuring a world-class 18-hole championship golf course. Delaware Park is conveniently located minutes south of Wilmington and the Delaware Memorial Bridge and just north of the Maryland state line on I-95 at exit 4B. Lottery agent for the Delaware State Lottery. Must be 21 to play. For more information on Delaware Park, visit www.delawarepark.com.

Source: Delaware Park
Post a Comment