Affinity Gaming to Report Second Quarter 2014 Earnings Results on Thursday, August 14, 2014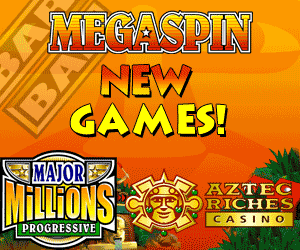 LAS VEGAS--(BUSINESS WIRE)-- Affinity Gaming today announced that it will report its second quarter 2014 results before the market opens on Thursday, August 14, 2014.
The company will hold a conference call with investors and analysts at 10:00 a.m. Pacific Time (1:00 p.m. Eastern Time) on that day to discuss results. The dial-in for the conference call is (877) 705-6003 - please dial the number 10 minutes prior to the scheduled start time. A live webcast of the conference call will also be available on Affinity's website at www.affinitygaming.com.
A replay of the call will be available two hours following the end of the call through 10:00 p.m. Pacific Time (1:00 a.m. Eastern Time) on Thursday, August 21 at www.affinitygaming.com and by telephone at (877) 870-5176; passcode 13588796.
About Affinity Gaming
Affinity Gaming is a diversified casino gaming company headquartered in Las Vegas, Nevada. The Company's casino operations consist of eleven casinos, five of which are located in Nevada, three in Colorado, two in Missouri and one in Iowa. Additionally, Affinity Gaming provides consulting services under an agreement to support the operations of the Rampart Casino at the JW Marriott Resort in Las Vegas. For more information about Affinity Gaming, please visit its website: www.affinitygaming.com.
Source: Affinity Gaming
Post a Comment