Research and Markets: Global Packaged Console Gaming Market 2014-2018: Home Console Games and Handheld Console Games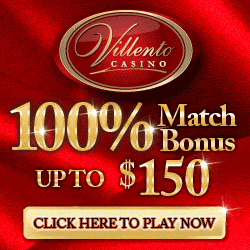 DUBLIN--(BUSINESS WIRE)--
Research and Markets
(http://www.researchandmarkets.com/research/4ncwrw/global_packaged) has announced the addition of the "Global Packaged Console Gaming Market 2014-2018" report to their offering.
A video game is an electronic game that comprises a display device and platform. It works like an interactive computer with a user interface to generate the video display signal. Among the various types of video games available in the market, console and handheld games are the most popular among consumers. They are played on a device called a video game console, which is a specialized computer designed for interactive video gameplay and display. A video game console functions like a PC and is built with the same components such as a central processing unit, graphics processing unit, and random access memory.
The consumer plays the game by using a controller such as a hand-held device with buttons, joysticks, or keypads. The video and sound output is delivered through a TV or a similar audiovisual system. The display, speakers, console, and controls of the console can also be incorporated into a compact object known as a handheld gaming console. The games played through the consoles come in disk format or can be downloaded or accessed directly through the console in digital format.
The physical disk format of the game is known as a packaged console game.
The analysts forecast the Global Packaged Console Game market will grow at a CAGR of 1.18 percent over the period 2013-2018.
The Global Packaged Console Game market can be divided into two segments: Home Console Games and Handheld Console Games. To calculate the market size, the report covers revenue generated by the sales of packaged games.
The report, the Global Packaged Console Game Market 2014-2018, has been prepared based on an in-depth market analysis with inputs from industry experts. The report covers the Americas and the EMEA and APAC regions; it also covers the Global Packaged Console Game market landscape and its growth prospects in the coming years. The report also includes a discussion of the key vendors operating in this market.
Key Vendors
Activision Blizzard Inc.
Electronic Arts Inc.
Take-Two Interactive Software Inc.
Ubisoft Entertainment SA
Key Topics Covered:
Executive Summary
List of Abbreviations
Scope of the Report
Market Research Methodology
Introduction
Market Landscape
Geographical Segmentation
Key Leading Countries
Buying Criteria
Market Growth Drivers
Drivers and their Impact
Market Challenges
Impact of Drivers and Challenges
Market Trends
Trends and their Impact
Vendor Landscape
Key Vendor Analysis
For more information visit http://www.researchandmarkets.com/research/4ncwrw/global_packaged
Source: Research and Markets
Post a Comment