Penn National Gaming Celebrates Topping out of Plainridge Park Casino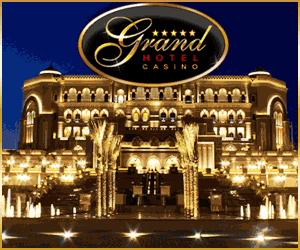 PLAINVILLE, Mass.--(BUSINESS WIRE)-- Penn National Gaming, Inc. (Nasdaq:PENN) (the "Company" or "Penn National") celebrated the "Topping Out" of Plainridge Park Casino today in Plainville, Massachusetts. Hundreds of union construction workers, small business leaders, employees, and area residents attended the celebration and luncheon.
"Today marks another milestone in the development of Plainridge Park Casino," said Jay Snowden, Chief Operating Officer for Penn National Gaming, who was in attendance to commemorate the day. "We are proud that this project has already employed over 200 union construction workers and that number grows daily. Their hard work has made today possible and we are honored to partner with the Massachusetts Building Trades Council."
"The facility that we are topping out today has been constructed by hundreds of union tradesmen who support their families and invest every single day in the Massachusetts economy," said Frank Callahan, President of Massachusetts Building Trades Council. "That is exactly what is at stake on November 4th - jobs and opportunity for working families. That's why it is so important to Vote No on Question 3."
"Topping Out" is one of the construction industry's oldest customs, dating back to an ancient Scandinavian ritual. A tree is placed on the last beam fitted into the exterior, celebrating the completion of the structural components and marking the halfway point in the construction of a facility. Plainridge Park Casino is expected to open in June of next year, creating one thousand construction jobs and 500 permanent jobs, in addition to the over 100 employees currently working at Plainridge Racecourse.
"We are committed to building the facility, creating jobs, and ensuring the 76% vote in favor of Plainridge Park Casino by Plainville residents last year is not ignored," said Snowden. "This is the beginning of an industry that will create 6,500 construction jobs, 10,000 good paying permanent jobs, many of which are union jobs, and keep the $1 billion annually and hundreds of millions in tax revenue that leaves Massachusetts for neighboring states where it belongs - in the Commonwealth."
About Plainridge Park Casino
Plainridge Park Casino will include a fully integrated 106,000 square foot racing and gaming facility featuring live harness racing and simulcasting with 1,250 slot machines, an upscale casual dining restaurant, the first-ever Doug Flutie Sports Bar, four-venue food court, harness concourse bar, multi-purpose banquet room, entertainment lounge and casino bar, 1,620 structured and surface parking spaces, 26,000 square foot grandstand with box and reserved seats, and 13,000 square foot clubhouse with box seats.
About Penn National Gaming
Penn National Gaming owns, operates or has ownership interests in gaming and racing facilities with a focus on slot machine entertainment. At June 30, 2014, the Company operated twenty-seven facilities in eighteen jurisdictions, including Florida, Illinois, Indiana, Iowa, Kansas, Maine, Massachusetts, Maryland, Mississippi, Missouri, Nevada, New Jersey, New Mexico, Ohio, Pennsylvania, Texas, West Virginia, and Ontario. At June 30, 2014, in aggregate, Penn National Gaming's operated facilities featured approximately 30,900 gaming machines, 790 table games and 2,900 hotel rooms.
Forward-Looking Statements
This press release includes "forward-looking statements" within the meaning of Section 27A of the Securities Act of 1933, as amended, and Section 21E of the Securities Exchange Act of 1934, as amended. These statements can be identified by the use of forward looking terminology such as "expects," "believes," "estimates," "intends," "may," "will," "should," "plan" or "anticipates," or the negative or other variation of these or similar words, or by discussions of future events, strategies or risks and uncertainties. Such forward looking statements are inherently subject to risks, uncertainties and assumptions about Penn National Gaming and its subsidiaries, including risks related to the potential construction delays, the ultimate location of other gaming facilities in the state and, more significantly, the outcome of the referendum to repeal gaming legislation in Massachusetts, which could result in substantial litigation as well as a significant loss to our investment in the state, and accordingly, any forward looking statements are qualified in their entirety by reference to the factors described in Penn National Gaming's Annual Report on Form 10-K for the year ended December 31, 2013, subsequent Quarterly Reports on Form 10-Q and Current Reports on Form 8-K as filed with the Securities and Exchange Commission. All subsequent written and oral forward looking statements attributable to Penn National Gaming or persons acting on the Company's behalf are expressly qualified in their entirety by the cautionary statements included in this press release. Penn National Gaming undertakes no obligation to publicly update or revise any forward looking statements contained or incorporated by reference herein, whether as a result of new information, future events or otherwise, except as required by law. In light of these risks, uncertainties and assumptions, the forward-looking events discussed in this press release may not occur.

Source: Penn National Gaming, Inc.
Post a Comment