NewCasinosOnline.co Comments on UK Gambling Figures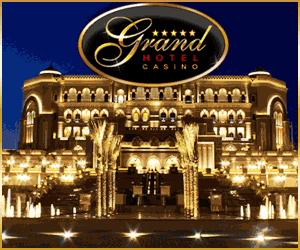 Leeds, United Kingdom, May 06, 2018 --(PR.com)-- Each year, the UK Gambling Commission publishes a report of participation figures within the industry and they've just released the statistics for 2017.

Overwhelmingly, it's all about growth, with higher levels of gaming and stimulated numbers in the industry. Experts at New Casinos Online have commented on the recent findings.

Affiliate Growth
As the gambling industry as a whole is growing, affiliates are also growing alongside this. This offshoot of the gambling industry is growing rapidly, as players seek guidance on the best places to play.

The editor of NewCasinosOnline.Co stated that with more sites launching regularly, players felt the need to read reviews and news more often to decide which to play on. With new tools giving power to the user, they can really vote with their feet and select the sites that properly cater to their needs.

This has led to something of a crowded industry for these affiliates, prompting them to offer more exclusives in order to stand out.

Mobile Participation Increasing
More and more, the internet feels like it's all about mobile and this is a trend represented in the gambling industry too. Mobile exclusive sites are on the rise and those with cross platform use are always improving.

Now, 39% of gamblers are choosing to access these sites through a smartphone. If we include those using a tablet to gamble, this figure increases to 51%, meaning that these players have now surpassed those on desktop. New Casinos Online feel that this is only going to continue, as cross platform will continue to prevail.

Responsible Gambling
With more and more sites pushing a message of responsible gambling, we're seeing more self-exclusions by players. This may not directly correlate with more people identifying a gambling addiction, it could be down to awareness of the existence of these schemes being in place. 6% of those included in the study had used this scheme within the last year in order to take a break from gambling.
There's also a trend towards older gamblers taking up this activity, with players aged 55 to 64 increasing by 14%. This is an interesting aspect to consider, as previous reports had emphasised growth in younger age groups.

New Casinos Online commented, "We rarely think of the older generation gambling, though the figures show it is expanding. This means that we may see more of these sites appealing to certain players."

This report was filled with excellent insight into the industry and will no doubt shape the marketing strategies of these sites going forward. In which case, we may see more diversification as well as appeal to the older market.
Contact Information:
NewCasinosOnline.co
John Novak
0113 262 8232
Contact via Email
https://www.newcasinosonline.co/
Read the full story here: https://www.pr.com/press-release/749493

Press Release Distributed by PR.com
Post a Comment