2nd Series of €700K European Poker Championship Satellite Tournaments Begins Wednesday at Intertops Poker & Juicy Stakes Casino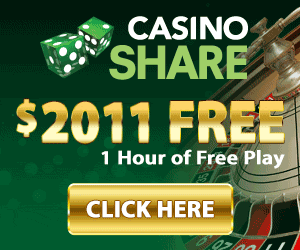 May 7, 2018 — St. Johns, Antigua (Press Release) – After yesterday's exciting final in their first series of European Poker Championship online satellite tournaments, a second series begins this week at Intertops Poker (http://poker.intertops.eu) and Juicy Stakes Casino (http://www.juicystakes.eu). Daily Step 1 tournaments will be held five times a day beginning Wednesday. Another $6500 prize package will be awarded on May 20th and the winner will be on their way to Austria this summer.
The prestigious $770K European Poker Championship (Poker EM) takes place in Velden, Austria from July 18th to 29th. The annual tournament at the luxurious lakeside mountain resort attracts both professional and recreational players, mainly from Austria, Germany and Italy.
"The prize pool for the Main Event in Velden, where a bunch of our players will be competing, is estimated to be more than €700,000, or $770,000," said Intertops' poker manager. "There's also lots of other tournaments and cash games on more than 40 tables."
Wannabe champions can buy-in at any stage of the three-tier tournament series, or just buy-in at the first level for $3 and try to win their way to the Final.
The $6500 prize package to be awarded at the Final on May 20th includes the $2700 buy-in to the Main Event and accommodation near the casino. The online poker tournament winner will also get $500 towards travel expenses and enjoy a welcome dinner with the Intertops/Juicy Stakes crew.
Players can register for daily tournaments by clicking the Tournaments tab in the poker room lobby at either Intertops Poker or Juicy Stakes Poker.
€700K EPC Velden Satellite Tournament ScheduleStep 1
($3+$0.30)
1 ticket to any Step 2 awarded
5X daily, May 9th -19th, 2018
10:10am / 1:10pm / 4:10pm / 10:10pm / 4:10am EDT
Step 2
($9+$.90)
1 ticket for Final awarded
Daily, starting May 10th
2:30pm EDT
Last Chance Wild West Satellite
($1+$0.10)
1 ticket for Final awarded
Sunday, May 20th
1pm EDT
Final
($100+$10)
$6,500 prize package awarded
Sunday, May 20th
2 pm EDT
Further information on European Poker Championship online satellite tournaments is available at Intertops Poker (http://poker.intertops.eu/en/promo/99-700k-european-poker-championship-capt-velden) and Juicy Stakes Casino (https://www.juicystakes.eu/promotions/pkpromotions/770-000-epc-velden).
Intertops Poker and Juicy Stakes Casino dominate the busy Horizon Poker Network, home to all kinds of players from all over the world. They also offer slots and other casino games from Betsoft, World Match and Lucktap.
Watch this online poker news story on YouTube (https://youtu.be/VRwBUhUsbak)where embed code is available for affiliates promoting this brand.
Post a Comment