Worldmatch Cashback Weekend features High Tech, High Speed, High Resolution Games like Robotika and Need for Speed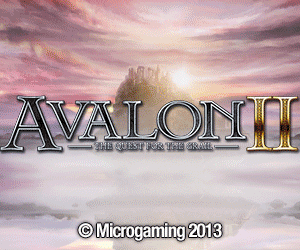 May 15, 2018 — St. Johns, Antigua (Press Release) – Once again this weekend, Intertops Poker (http://poker.intertops.eu/casino) and Juicy Stakes Casino (https://www.juicystakes.eu/casino) will refund 35% of players' deposits if they bust them playing slots from Worldmatch. Anyone that makes a deposit, plays Worldmatch slots Thursday, May 17 to Sunday, May 20 and doesn't win can request 35% Cashback.
"Play through on this bonus is only 10X," said Intertops Poker's casino manager. "And there's no maximum cash-out!"
Players can qualify for Cashback playing any of the casinos' more than 100 Worldmatch slots, but new HD games like Robotika HD and Need for Speed HD will probably be among the most popular games this weekend.
Robotika HD has five stacked symbols – gleaming robots -- to increase the odds of hitting a winning combination. Three or more Free Spin symbols trigger bonus spins and there's a bonus game with three concentric wheels that spin to generate a win multiplier. It also features Worldmatch's unique social network integration. Players can share game highlights with friends without leaving the game.
Need for Speed HD has a very innovative speedometer that switches on at the end of each spin and works as a win multiplier. If the speed isn't high enough, a Bonus Game allows the player to engage in the craziest car race, tuning the car with new features and additional power at each new round.
Both games are 1280x720 high resolution games that give a thrilling, immersive experience when played full screen.
Live chat is the easiest and quickest way for players to request Cashback, but they can also request their refund by e-mail or telephone. Cashback must be requested by Wednesday and will be instantly credited to players' accounts.
Although Intertops Poker and Juicy Stakes Casino are best known for their busy online poker rooms with players from all over the world, they also offer a big selection of slots and other casino games from Worldmatch, Betsoft and Lucktap.
Watch this online poker news story on YouTube (https://youtu.be/NVlvWnlwUGo)where embed code is available for affiliates promoting this brand.
Post a Comment