How to Pick the Perfect Mobile Slot

14 August 2013
Mobile slots are hit or miss at the best of times. How many gamblers have fallen for the trap of searching on their phone or tablet for the perfect slot and found themselves playing on jerky games or ones that crash half way through a spin? It's frustrating and gives mobile slots a bad reputation.
This is unfair at the best of times, because not all mobile slots are created equal. A quiet revolution started in the last year, as more and more slots have now become as beautiful to play online as mobile. Here we've accumulated some insights into what you should look for and how to get the best experience on your mobile:
Research the Game Software Providers
Different game providers will be worse or better at creating mobile slots. That said, once you've found a slot you love on mobile, chances are the slots in the same family will play just as well. Take Net Entertainment for example. These are feature heavy slots, but they still manage to work on 80% of devices. They've sacrificed pleasing absolutely everyone, to please most people with slots that work and look exactly as they would online – perfect for when you want the full gaming experience on your tablet.
Play'n Go on the other hand, have gone for the mantra that all their slots should be played on all devices – from Windows to iOS to Android and Blackberry, their slots are almost impossible to break. But as with all things tagged 'reliable', some will view this as simply another way to say 'boring'. That's to say that the slots are fairly simple and created specifically to fit the short burst of game play needed when you are in between catching trains.
Find the software that meets your criteria of what you are looking for in a mobile slot, and you'll find a range of games you can play on the go.
Watch Out: Don't Assume the Features will be the Same
Most software providers are turning to their library of games and picking their best to go mobile. This is good for players as we get our favourite slots in a portable format, but unfortunately not all features are transferred to the small screen. Specifically there are some functions that make all the difference in the mobile game-play experience:
1. Betting Range: This is the one major difference between online and mobile slots. Many mobile slots will have different betting range and bet per line limit. IGT's 40 line video slot Treasures of Troy, for example, has a minimum bet of 4 coins (0.10 cents a line) but on mobile that dramatically increases to 40 coins ($1 a line), leaving many of the fans of the game out in the cold.
2. Autoplay Function: One often missing from many mobile slots, it's one of the features that really should come as standard. Considering that Microgaming are superb at giving so much choice to the online player, it's a shame to find that on all their mobile slot machines, this function does not yet exist.
3. Quickspin: This feature is a great advantage for mobile, especially for slots that are more graphically heavy. Why? Because it takes less time for the machine to spin, giving you fewer chances for the game to slow down or take up too much processing power from your smartphone. Turn it on whenever possible.
4. Bonus Games and Videos: It doesn't take a genius to figure out that the heavier the graphics and the more intricate the bonus features, the better your WiFi connection should be. The kings of 3D slots, Betsoft and Sheriff Gaming, deal with it differently. Sheriff simplify their slots making the game faster but sometimes losing out on what made the slot so successful online. Betsoft on the other hand keep every feature, but allow 'loading time' for the first time you come across the bonus, asking you to wait 5 seconds. This might break the game play initially, but means players get to keep the bonus games they love.
All in all, it's an imperfect mobile slot world. But as more and more devices are coming together and getting smarter, game providers are able to create mobile games that are close to the online experience. People thought that the early online slot machines could never replace the land based machines. And they didn't – they evolved and grew a loyal following of their own. Mobile slots are quietly doing the same, getting better and better with each new release.
Author: Simon Cross -
Simon Cross created the site LuckyMobileSlots.com and LuckyMobileCasinos.com after finding the need to have one place with unbiased reviews of mobile slots and casinos. He is always on the lookout for the next great mobile casino experience.
Tags:
betting
,
mobile slot
,
betting range
,
bonus games
,
quickspin
,
mobile gaming
,
Posted In:
Mobile Gambling
,
Casino Games
,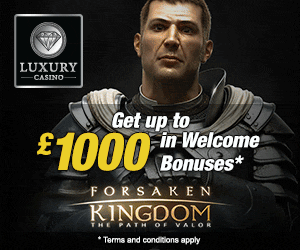 Most popular blog categories