Sheriff Gaming Releases 7 New Online Casino Games in 24 Hours

10 March 2014
Sheriff Gaming is a leading online casino software provider which has developed an impressive portfolio of 3D online casino games. On October 23rd 2013, Sheriff Gaming launched a total of eight new online casino games.
We managed to obtain some comments from several Sheriff Gaming representatives all of which were extracted directly from Sheriff Gaming's website. Some of these new Sheriff Gaming titles are available on desktop, some are now available on mobile and some of them are available on BOTH platforms. Sheriff Gaming's mobile casino product is called Sheriff Gaming mobile SMART.
Three of their latest table games included Lucky 7s Blackjack, Lucky Poker Blackjack and Lucky Pairs Blackjack and speaking about the release of these new games was the spokesperson for Sheriff Gaming, Jason O'Shea; "We're very excited about releasing Lucky 7's Blackjack. Our cutting-edge Lucky 7's Blackjack game is flexible, player friendly and it offers a great new option for the online gaming market.
Our online table game offering is growing rapidly and we're very pleased that Lucky 7's Blackjack is now part of it. We're sure that our players and operators will be very pleased as well about this new release!"
On the same day, Sheriff Gaming added three new mobile casino games, which included Roulette SMART, Extreme SMART and Single Blackjack SMART and some of the very latest slots to arrive on desktop included a 3D video slot called Underwater World and a Classic Slot / Fruit Machine called Random2Wins. The latter of which is Sheriff Gaming's second ever classic-style slot machine. The other classic slot from Sheriff Gaming is called Gold Slam.
"Although we are best known for our cutting-edge 3D animated video slot games, we have recently launched a new line of Classic Slots games and Random2Wins is a perfect addition to our classic slots portfolio. This game features not one, but two slot machines combined together in one game for double the excitement. We are sure this game will be a big hit in the slots community," said O'Shea.
You can now access the new mobile casino games from most modern handheld devices such as the iPhone, iPad, Windows Phone and Android, and from most other modern Smartphone and Tablet devices. Some of the other great mobile casino games from Sheriff Gaming include The Amsterdam Masterplan SMART, Spartania SMART, Slot of Fortune SMART, Frog Royale SMART and Oonga Boonga SMART.
Also keep an eye out for Mr Good SMART, InCash SMART, Dr Magoo's Adventure SMART, Extreme SMART, and one of the most recent ones to arrive on this impressive platform was Midnight Rush SMART. The Chief of Content at Sheriff Gaming, Bas Meijers, also commented on the release of this brand new mobile slot machine;
"We're very excited about releasing our spooky thriller Midnight Rush on our SMART mobile platform. Midnight Rush is a fantastic addition to our growing portfolio of games, bringing with it a great theme, configuration and a collection of bonus features that is truly unique."
Tags:
blackjack
,
online casino
,
casino games
,
sheriff gaming
,
lucky 7
,
mobile games
,
Posted In:
Casino Games
,
Online Casino
,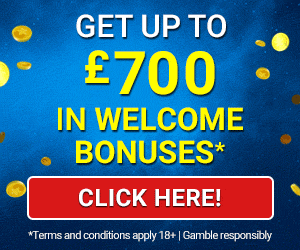 Most popular blog categories