A Round-Up of the Best Online Casino Games launched in December 2013

11 April 2014
Plenty of great new online casino games were launched throughout December 2013 by some of the biggest names in the industry. Net Entertainment, Playtech, Betsoft Gaming and Microgaming all managed to release one or more great new titles over the festive period.
NetEnt started December with one of its finest creations to date. On December 3rd, NetEnt unleashed the Creature from the Black Lagoon™ online slot after announcing that it has once again teamed up with Universal©. We're really pleased with the outcome of our collaboration with Universal© and players can expect a real treat with Creature from the Black Lagoon™," said the Chief Product Officer of Net Entertainment, Simon Hammon. He added, "It's the perfect mix of win anticipation and clever features that are all woven around a classic story against the backdrop of the misty Amazon."
Creature from the Black Lagoon has 5 reels and 20 winning paylines. It has an entertaining bonus round for players to enjoy and this second screen bonus round seems to be rather generous. When playing on this new NetEnt slot, keep an eye out for Free Spins Symbols, a Re-Spin Feature, regular Wild Symbols and Spreading Wild Symbols.
On the same day (Dec. 3rd), NetEnt also released a new mobile casino game called European Roulette Touch and then as we moved closer towards Christmas, on December 12th, NetEnt released its most famous title onto mobile. Online gambles can now use their iPhone, iPhone or Android device to play on Mega Fortune Touch™, which is the Guinness World Record Breaking slot machine.
"Mega Fortune has already proved a resounding success and we're really pleased to announce it has been added to Net Entertainment's Touch™ portfolio," said Hammon. We are constantly growing our mobile offering with better games and this Guinness World Record slot helps continue our mission."
Playtech launched a new online slot called Battle of the Gods, an epic Greek Mythology themed slot machine which has 5 reels and 25 winning paylines. Players can win unlimited Free Spins on this slot, which also features Scatter Symbols and Wild Symbols. Your total bet will automatically be multiplied by 5X when the X Feature triggers and this is a great bonus feature which seems to trigger quite often.
Betsoft Gaming launched a new online slot called Puppy Love on desktop and on mobile. "Puppy Love brings an entirely different experience to the player, light-hearted and fun with an endearing theme…" said Betsoft Gaming's Anthony Locke. On this same day, Betsoft also launched Gladiator ToGo™ onto mobile … "With all of the exciting features from the original Slots3™ versions intact, we are confident that Gladiator ToGo™ and both versions of Puppy Love will be enjoyed by countless players, especially those who prefer their games on the go," added Locke.
Microgaming managed to release a new online slot machine on December 6th and this was a Christmas themed slot called Secret Santa. This new Xmas slot has 5 reels and 1024 ways to win per spin and it boasts a total of 7 Mystery Features, with Stacked Wild Reels, Rolling Reels™, Dashing Wilds and much more, plus it also has a special 5-of-a-kind-win-again feature.
Tags:
online casino
,
casino games
,
casino
,
puppy love
,
netent
,
net entertainment
,
Posted In:
Casino Games
,
Online Casino
,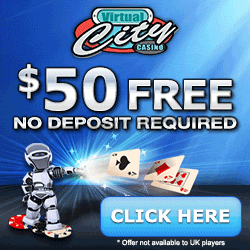 Most popular blog categories