What's So Special About Live 'Immersive' Roulette

06 March 2015
One of the best ways to experience an online casino today is to play on any of the Live Dealer Casino games. The great news for players is that most online casinos do now have several live dealer casino games available, but depending on where you play will determine exactly which live dealer games are actually available. One of the most advanced live dealer casino games available anywhere online today is Immersive Roulette.
This stunning live-action roulette is streamed to your computer in high definition and it is powered by a software company called Evolution Gaming. You can now find Live Immersive Roulette in some of the best online casinos in the world and you can play on this game instantly in your browser over a flash casino platform, absolutely no download required.
At most of today's online casinos which do now have Immersive Roulette available, you can place a bet from as little as £1.00 (or equivalent currency value) up to a whopping £40,000 per round. These are the highest betting limits available anywhere online today, but what else makes Immersive Roulette so special?
If you've already played live roulette before, perhaps in a Microgaming, Playtech or RTG powered Live Dealer Casino, you will notice a completely unique and far more advanced environment when playing Immersive Roulette for the every first time. With Immersive Roulette, you can basically watch the ball's every move in real-time as it circles the roulette wheel and then you can watch it bounce in slow motion just before it comes to rest in one of the slots.
This slow motion feature can be switched on or off by clicking the 'camera' icon which is located towards the bottom right hand side of the game window. This button is located just above the game history bar. When you have finished placing a bet, you get to sit back and watch the action unfold from approximately eight different exciting camera angles. Unlike most other live roulette varieties, the action takes place in a stunning television studio and it resembles the roulette that you can see on late night television.
Located just to the left of the 'history' bar, you will also see a 'star' icon which is where you can save your favourite bets. To the left of this is the 'neighbours' and 'special bets' feature, plus you can view plenty of table 'stats' just to the left of this, which many players may find useful. In this same area of the game widow, right at the bottom of the screen, you can also find a 'volume control' button (which can be switched on or off), as well as a 'chat' feature button, 'settings', 'help', 'history' and a 'full screen' button.
Toward the opposite side of the game window you will see your current balance, the total value of the bet that you are about to place and also the current game number. Once you have placed a bet, just sit back and watch the action unfold. If you win, your name will show up amongst a list of other winners towards the left hand side of the screen and your winnings will instantly show up in your balance.
If you want to play on this amazing game today, you'll need to head over to sites like 888 Casino, Mr Green Casino, Gala Casino, ComeOn Casino, Casino Luck, Betsson Live Casino, William Hill Live Casino or Sky Vegas. In fact, Evolution Gaming Live Dealer Casino technology can now be found in more than 75 different online casinos, most of which have been reviewed over at casinoreviews365.com.
Tags: online casino, roulette, casino games, casino, live dealer, immersive roulette,
Posted In: Casino Games, Roulette,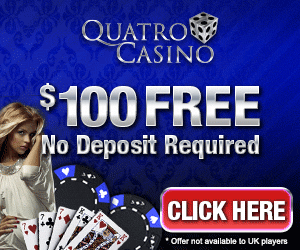 Most popular blog categories