Play on Paddy Power Casino's Game of the Week for Double Loyalty Points

01 May 2015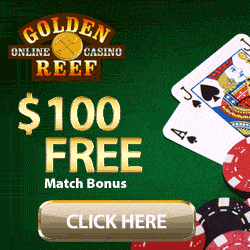 Paddy Power Casino runs an attractive online casino loyalty rewards program which is designed to benefit frequent real cash players and it also runs plenty of other great promotional offers throughout the year. Like most online casinos, you can earn redeemable frequent player points (FPP) when playing in the real money mode. These points are also often referred to as loyalty points or rewards points.
The great thing about Paddy Power is that you can earn double loyalty point's week in, week out, simply by playing on the game of the week. The game of the week last week was a progressive jackpot slot machine called Beach Life and this week it is will be a different slot, which you will be able to play on either at Paddy Power Games or at Paddy Power Casino. Paddy Power Games is powered by multiple software providers and Paddy Power Casino is powered entirely by downloadable and non-downloadable Playtech software.
For every €/£1.00 wagered on the game of the week, your account loyalty points balance will automatically be credited with double points. If you are really savvy, you'll take advantage of this deal as often as possible. If you can't seem to find out what the game of week is when you sign in to your Paddy Power account, simply launch the live chat feature and then ask one of the agents. They should be happy to help you. Sometimes you can earn Double Loyalty Points from the Game of the Week promotion and sometimes you can earn Free Bets. This casino bonus has a tendency to change throughout the year.
Even if you don't play on the game of the week, you can still earn loyalty points on all of the other games. The more points you earn, the higher up the loyalty ladder you will climb and the greater your rewards will become and you can eventually trade in your points for cold, hard cash. It's easy to start collecting points at Paddy Power. For every €/£10 wagered on any of the Slots, Roulette Games, Blackjack Games, Card & Table Games, Video Poker and Leisure Games, you will earn 1 Loyalty Point (also known as Paddy Power Casino Club Points). No Opt-in is required to start earning points here at Paddy Power.
There are 6 different levels of loyalty. Each player starts at level 1 and at this level you will be able to exchange 100 loyalty points for €/£1.00. At level 2 you can exchange 95 points for €/£1.00. At level 3 you can exchange 90 points for€/£1.00. At level 4 you can exchange 85 points for€/£1.00. At level 5 you can exchange 80 points for€/£1.00 and at the top level, which is also known as the VIP level, you can exchange 75 loyalty points for €/£1.00. To redeem your points just head to https://casino.paddypower.com/loyalty-points and if you look towards the top right and side of the page all you need to do is click on the 'redeem' button where it says 'My Rewards Points'. As soon as you click on this button the points will turn to cash in just a few seconds. It will now appear as available balance and it will be ready to spend on any of the games.
Tags: online casino, paddy power, paddy power casino, double loyalty, casino loyalty,
Posted In: Casino Games, Online Casino,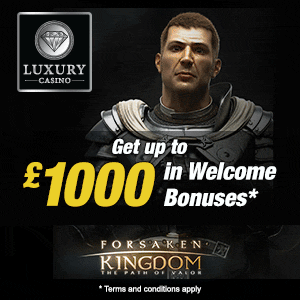 Most popular blog categories