Useful Online Gaming Tips & Advice

04 September 2015
The following advice is aimed at both newbies and seasoned pros and it is designed to help you improve the way that you manage your bankroll when playing in the real money mode at an online casino. Many players struggle to control their spending at online casinos and they don't even realise that they can set spending limits and/or deposit limits. Some online casinos today will even allow you to set session time limits.
Setting sensible limits is crucial and we recommend that you set them as soon as you sign up to an online casino. You can find out more about how to set these limits either by contacting the casino's player support or by clicking on the responsible gambling button. You should quite easily be able to set these limits when signed in to your gaming account and then by heading to the cashier/banking area. As soon you reach any limits that you have set, you will not be able to exceed them and this is a great way to control your spending at online casinos.
Let's just say you set a $/€/£50 daily deposit limit and you deposit $/€/£25 at 7am. You can then only deposit another $/€/£25 until 7am arrives the next day. You could try and deposit more than the $/€/£50 that you set, but the casino won't let you. A notification may appear on the screen informing you that you have reached your limit, or perhaps an error message may occur when trying to deposit more than the amount that you set. A similar thing would happen if you set a $/€/£50 weekly limit and then tried to deposit more than $/€/£50 within a seven day period.
It is possible to lift your limits just as easily as you set them, but the great thing about setting these limits is that the new limits would not take effect until the following week, or at least until the following day. If you set session time limits, to perhaps just one hour per day, as soon as the hour is up, you will be notified that your time is up and you won't be able to play in the real money mode for another 24 hours. The timer wouldn't cut you off mid-game. For example, it will play out the spin if you're playing on a slot, or it would play out the entire hand of blackjack. As soon as any winnings have been paid out, your session time will expire.
One of the other tricks that you could use to better management your bankroll at an online casino would be to withdraw your winnings as often as possible. Let's just say that you deposit $/€/£30 at your favourite online casino and with this initial deposit you win a total of $/€/£80, giving you a total of $/€/£110 in your account. We recommend withdrawing your $/€/£80 winnings (back to your e-wallet or credit card) and then leaving the initial $/€/£30 in your gaming account. You could try and repeat this process as often as possible. This means that you won't need to keep depositing and more often you will be leaving the casino a winner.
Tags: online casino, online gaming, online gaming tips, casino tips, gaming advice,
Posted In: Online Game, Online Gaming Tips,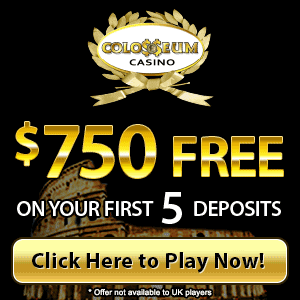 Most popular blog categories