How can you test the customer service at an online casino before you play

07 April 2014
One way of checking whether or not the online casino that you are considering joining can be trusted or not is to check if their customer service is helpful and efficient. If they are not very helpful to begin with, this is not a good sign for the future.
Prior to signing up and registering a real cash account at one of the many online casinos, players can test the water by contacting the customer service and asking a few questions. One way of contacting them is by using the Live Chat feature, but not all online casinos have this option. If a casino doesn't have a Live Chat feature, they will definitely have telephone support and either an email address to contact them on or an online email entry form to fill out. However, most of the reputable casinos do have Live Chat. Some of the online casinos may only grant access to their live chat feature to registered members only.
There may be different telephone numbers available depending on which country you are located in. Therefore the support language may also vary, so dial the number which is most relevant to you. If you send an email, or use the online email entry form, you can expect a response from the support within a maximum of 48 hours.
You can prepare yourself by having a few important but answerable questions ready to fire at them. These questions can determine whether or not they are willing to help, and if they are even trained to be dealing with you. Some teams of customer support are very inexperienced and are not always able to answer your questions, leaving issues unresolved. Other support teams that can be found at the more reputable online casinos tend to have fantastic customer support and you will find that they are 100% dedicated and committed to resolving your issue or query in the fastest possible way.
The friendlier and more trustworthy teams of support are simply there to deal with your issue and will not try to sell you any of their products or promote special offers, whereas some will avoid answering your question or take a very long time to respond and they will just use the time to try and sell you their special offers. These types of casinos are only really after your money and lack basic customer service skills.
Some of these online casinos offer a free cash gift, or a matching deposit cash bonus to sign up with them, but players should take the time to read the Terms and Conditions to fully understand the details and validity of the offer, but also to find out exactly how the bonus works. By contacting the customer service, you can have it explained to you so that you are fully aware of what is being offered to you before you actually sign up to the casino. Take advantage of online casino customer services as and when needed because this is what they are there for. The best support should leave a good lasting impression on you.
Tags:
online casino
,
customer service
,
live chat
,
support
,
Posted In:
Online Casinos
,
Customer Service
,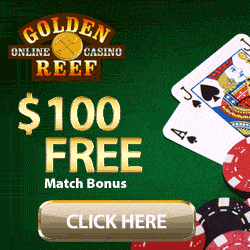 Most popular blog categories