The ever Changing Face of the Online Slot

23 June 2012
Online slots have come a long way in the looks department since the mid-1990s when slot machine software was still in its infancy. This section take a brief look at how they have evolved over the past 15 or so years, looking at the first ever classic slot up to the most recently developed 3 dimensional i-Slots.

Classic slots were the first slots to become available online. These had just three reels and one winning payline and very few player controls. They are still around today and it was Microgaming who first blessed us with their creation. In fact, that very first slot, 'Cash Splash' can still be played today in various Microgaming-powered online casinos.

All of a sudden, more slots started appearing and other software companies began developing their own take on a slot machine. More online casinos also started popping up all over the web and players didn't have to look far to find a slot.

If we skip to the new millennium, it was in the first few years when video slots also started appearing. These new games had additional reels, more winning paylines, special symbols and even bonus rounds to take part in. Basically these 'new' online video slots were a lot more fun, but that didn't stop the popularity of the classic 3 reeled slot.

Scatter symbols were introduced, along with wild symbols and bonus symbols, plus players could now win free spins. The scatter symbols triggered free spins bonus rounds and the wild symbols basically acted as substitute symbols and would combine with other symbols to generate a line win. The bonus games that players could now participate in started out as simple picking rounds. Certain items revealed hidden values when players selected them and these are still the most common type of bonus games.

Some of the more complex slots have bonus games that actually require an element of skill in order to win prizes and instead of just cash prizes, players could also win multipliers and free spins. The multipliers tend to range anywhere from 2X up to usually no more than 10,000X. They generally multiply the stake that you are playing with.

Over the past few years, more and more software companies have been competing against each other to create some amazing slots. Some are actually 3D and will require you to wear special glasses, but there are literally just a small handful of these slots. The latest and most innovative online slots to have ever been created are the amazing i-Slots.

The gameplay is fairly similar to most other video slots, but the graphics and sound effects are far superior. Companies such as BetSoft, NetEntertainment and Sheriff Gaming (to mention just a few) have managed to develop a fascinating collection of these wonders in innovation.

Titles such as French Cuisine, Beretta's Vendetta, Gonzo's Quest, Ed's Venture, Magical Forest, Jacks T-Rex, A Night in Paris and Barbary Coast are just a few hot games that are now available. They offer us a glimpse into what the next few years may hold with regards to the ever changing face of the online slot.
Tags:
online casinos
,
slot machine
,
i-slots
,
online slot
,
software
,
classic slot
,
Posted In:
Online Casinos
,
Online Slots
,
Readers Comments
Casino Blazers
- 12 July 2012
"It's is true that changes on the Slot changes it's trend. I'd really like to play rather practice. "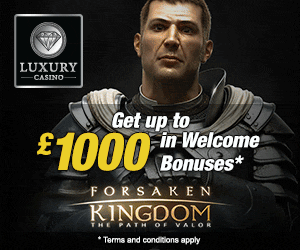 Most popular blog categories