The Jackpotjoy Bingo brand

30 July 2012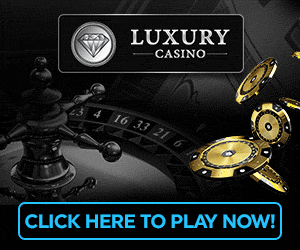 The worldwide market for what is collectively termed "gambling" is estimated to be worth around $110 billion each year – and it's growing. Of this total, casinos (both real and online) currently make up the largest percentage, followed by gaming machines, lotteries, then Bingo and other betting (including horse racing, football etc.).
It's difficult to separate out exactly how much business is done online and these stats are, of course, global, so are hugely swayed by what is included in the term gambling – and the activities of countries like the USA and China.
But what is really interesting is to see Bingo so far up the list. What this seems to suggest is what a lot of UK online Bingo sites are already beginning to find; namely that online casino players and other online gamblers are gradually moving over to Bingo gaming.
In the UK, online Bingo is currently generating somewhere around £1 billion in gross revenues each year. One of the largest, most successful and fastest-growing of the online Bingo providers is Jackpotjoy. Now what is particularly interesting about Jackpotjoy is its ability to grow market share in what is an extremely competitive market.
The main reason for Jackpotjoy's success seems to be its unique overall branding position. Simply put, Jackpotjoy taps into the fun element of the game for a whole new audience of Bingo players in the online age – in a way which manages to achieve an overall kitsch / "tongue-in-cheek" brand, which clearly appeals to a younger audience. This sets it apart from the competition as does the site's wide range of games, simplicity of use and explanation of rules etc., as well as its clarity of visual presentation and continual range of big bonus prizes and tempting special offers. In other words, the site gives a lot back in the way of prizes and bonus offers to its players.
Jackpotjoy seems to recognise better than the competition exactly who its customers are, how and when they're playing – and what they're really looking for in online Bingo in this day and age.
The site has been particularly successful in persuading online casino fans looking to cross over into the world of online Bingo – whether as a side-line or as their mainstream activity. This has to be down to the sheer fun of the games, the branding and generous special offers.
A lot of casino players try the Bingo games out for fun, initially, before investing any real cash. Jackpotjoy currently includes nine different Bingo games – each with a different interesting and entertaining twist and theme.
Recently, Jackpotjoy launched a multi-million pound TV advertising campaign featuring the Queen of Bingo. This typifies the site's creative marketing approach and has been highly successful – both in pulling in new Bingo players and persuading existing casino gamblers to try their hands at Jackpotjoy Bingo.
Overall, the site clearly has the creative edge over its competitors – and this shows no signs of letting up.
Author: James Atkins -
Written by James Atkins, a big Jackpotjoy Bingo fan and an avid bingo and casino player.
Tags:
bingo
,
gambling
,
bingo brand
,
jackpotjoy
,
Posted In:
Casino Games
,
Gambling
,
Most popular blog categories