Johnny Chan Academy

12 October 2012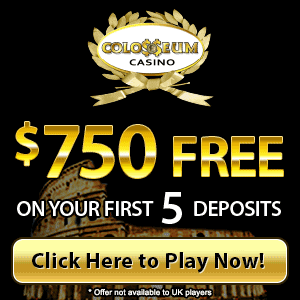 The Johnny Chan Academy had a turbulent past and was operational for a while, but has since closed down. This section takes a brief look at the Johnny Chan Academy, which was a Casino Dealer School that aimed to teach aspiring croupiers (dealers) the finer details of table etiquette in the casino. This included how to handle the chips in the appropriate manner, how to actually shuffle the cards correctly, how to deal the cards and also taught about standard casino procedures.

The tuition that was available from the Johnny Chan Academy offered extensive knowledge surrounding the most popular Vegas-style cards games, such as Baccarat, Blackjack and various different Poker varieties. This invaluable insight into the world of dealing was aimed at preparing dealers for the inevitable problematic circumstances that could occur while dealing. It also offered potential candidates assistance in finding future employment as dealers.

The expertise offered from this Academy came from a man who knows what he is talking about. Johnny Chan is very well-known on the professional poker circuit. This living legend is a Chinese-American player and winner of 10 World Series of Poker (WSOP) bracelets. He is famed for claiming this prestigious title in two consecutive years back in 1987 and 1988 and he currently resides in Las Vegas.

The Blackjack dealer tutorials taught the students about the fundamental shuffling techniques and about multiple different procedures such as the opening shuffle and wash, how to 'cut the deck', about doubling down, opening and closing a table, colouring in, how to place a player's wager, setting up the blackjack Shoe, conversions, about pacing the game, about dealer relief procedures, about minimum and maximum bets and about various other vital procedures.

The poker classes taught students about the most popular poker versions such as 7 Card Stud, Texas Hold'em and Omaha. Aspiring dealers could learn how to fan the deck and also about rake procedures. In addition to this, they would also learn about table fees. The lessons also taught dealers how they could present themselves, about basic security at the table and how to control players betting procedures. Similar lessons were also given to students that were keen to learn about Baccarat and other games.

Learning everything that the Johnny Chan Academy had to offer would give people an intimate knowledge into these exciting card games and from a unique perspective. Players could sign up for these lessons through the Johnny Chan poker site 'Chan Poker' site, which is also no longer available. This site was closed down because it was part of the Ongame Network that was closed down thanks to the Unlawful Internet Gambling Enforcement Act (UIGEA).

Johnny Chan famously turned a mere $500 into $20,000.00 when he made his first trip to Las Vegas at the tender age of 16, but incredibly lost the lot the very next day. He earned himself the nickname 'The Orient Express' for his aggressive play on the tables and for knocking 13 out of 16 players from Bob Sputak's 'America's Cup' in just over half an hour. He has also cemented his iconic status after appearing as himself in the 1998 Hollywood movie about Poker, called Rounders, which starred Matt Damon and Edward Norton. Johnny Chan remains one of the most famous of all professional poker players.
Tags:
las vegas
,
blackjack
,
johnny chan
,
poker
,
casino dealer
,
Posted In:
Casino Games
,
Casinos
,
Most popular blog categories