Online Slots Terminology for Beginners

27 May 2013
Some of you may have been wondering about certain different terms that are used when it comes to online slots, so this section tries to explain some of the most commonly used online slot terms.
Autoplay – This is a word given to a special feature that allows you to sit back and relax while the system does the spinning for you, so you don't have to. You can generally adjust how many spins you would like using the autoplay preference settings.
Bet Max – This means that you want to spin the reels on the maximum bet allowed. This generally selects the full amount of paylines to be activated on the following spin.
Coin(s) – This word describes the size of the bet. However, some software companies may actually call this Coin Size instead.
Free Spins – A Free Spin is basically one spin of the reels that you will not be charged for, but you still have the potential of winning real cash prizes.
Jackpot – This is the highest prize you can win from an online slot machine.
Multiplier – If you are betting with $0.20 coins per spin and you win a 5X multiplier (for example), your total win will be $1.00 (5 x $0.20).
Payline – A payline is an invisible line which goes across the reels and a certain amount of symbols must appear in consecutive order along one of these lines for you to be awarded a prize. Some online slots can have up to 100 winning paylines.
Paytable – The paytable generally reveals the value of each symbol and also how certain bonus rounds are triggered. It also usually reveals how each payline stretches across the reels.
Progressive Jackpot – This is an accumulating prize pool and there is no limit to how much this prize can climb to. Progressive Jackpot games are generally the most popular of all online casino games.
Pokie – This is actually what Australian players call online slot machines.
Random Number Generator – This is a program that generates random number algorithms, which determines the outcomes for online casino games. All of today's RNG's are frequently monitored by trusted testing agencies.
Reels – the reels contain the symbols that you see on a slot machine. Most online slots today have anywhere between three and five reels.
Scatter Symbols – These special symbols generally trigger a bonus round, such as a Free Spins Bonus Round.
Video Slot – A video slot is a gaming machine that is played out over a computer monitor or TV screen, as opposed to mechanical reels which don't use monitors or screens.
Wild Symbol – a Wild Symbol basically substitutes itself for all other symbols (apart from Scatter Symbols or Bonus Symbols) and this will generate additional line wins that otherwise weren't there.
These are some of the most common words that you can expect to find when playing on a slot from software companies such as Playtech, Microgaming, Realtime Gaming, Rival, Cryptologic, IGT Interactive, WMS Gaming, Dragonfish, Sheriff Gaming, BetSoft Gaming, TopGame and Net Entertainment, but also from various other software providers.
Tags:
online slots
,
online slot terms
,
online slot for beginners
,
terminology for beginners
,
Posted In:
Online Casinos
,
Online Slots
,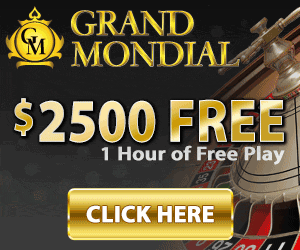 Most popular blog categories