New NETELLER VIP Program & Rewards Scheme

10 June 2013
NETELLER is a reliable and perfectly secure online payment solution which allows player to deposit funds into an online casino or similar online gaming account. It also allows players to withdraw their funds in a seamless manner. Deposits are instant and although withdrawals can take up to 48 hours, sometimes the withdrawals can be much processed much quicker and quite often players can get their hands on their winnings in less than 12 hours. This section will take a look at the NETELLER Rewards Program.
Registering an account with NETELLER is easy. Once you have completed the simple online application form and as soon as your new account has been activated, you can start earning points immediately. To start earning these rewards points, all you need to do when dealing with online merchants is deposit and withdraw your cash using your NETELLER e-Wallet. Each time you deposit or withdraw $1.00 (or equivalent currency) you will earn yourself one point.
This points-per-dollar-spent ratio is based on basic earning potential. If you have reached the VIP Platinum level, you will earn 1.25 points for every $1.00 transaction and if you make it to the VIP Diamond level you can earn 1.5 points per $1.00 transaction.
When you are logged into your account, you should be able to see how many points you have managed to accumulate by looking towards the top left hand side of the Rewards Program page. Once you have starting earning points, you can eventually use them on a variety of different fantastic rewards. Redeeming your points is quite easy and you can always do so whenever you have accumulated enough to buy that first reward.
If you browse through the NETELLER rewards, you will notice the following different categories:, Cash Exchange, Automotive, Electronics, Fashion & Accessories, Gift Cards – Digital, Home & Garden, Music, Office & Productivity, Sports & Outdoors, Toys & Games and Video Games, which basically means that there is something for everyone.
Some of the cash exchange rewards are as follows: When you have earned 42,000 points, you can exchange those points for $25.00 in real cash. 80,000 points can be exchanged for $50.00 and 153,500 points can be exchanged for $100.00, and so on. Earn yourself as many as 2,000,000 points and you will be able to exchange them for $1,500.
Gift Cards are available for Amazon, Koffer24, World of Sweets and Lee (Clothing). Also get your hands on either a NINTENDO 3DS, an XBOX 360 or a SONY PS VITA, or choose from various other games consoles. If music is your thing, there are some great albums that you can purchase with your points from a variety of different genres such as Blues, Rock, Classical, Dance & DJ, New Age, Rap & Hip Hop and so much more.
For the more adventurous person, the Sports & Outdoors section has some great rewards such as Camping & Hiking Gear, Golf Equipment, Cycling Equipment, Exercise & Fitness Equipment and other sports equipment.
Tags:
online casino
,
neteller
,
rewards
,
neteller rewards
,
neteller e-wallet
,
Posted In:
Online Casinos
,
Casinos
,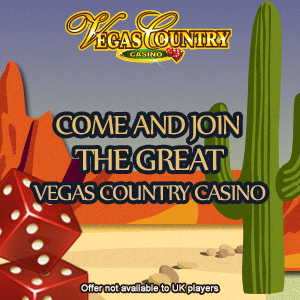 Most popular blog categories