Category: current events
Happy Halloween: Get Goosebumps with Microgaming's Chilling New Horror Movie Slot


16 October 2017
What do you think of when you hear the word Halloween? Pumpkins and witches, trick or treat, and things that go bump in the night? If you're a film fan you'll also think of that classic horror release, the original Halloween movie. Now you can get into the Halloween spirit with Microgaming's Halloween-inspired online slot.


Halloween first got audiences shaking in their seats in 1978, when the American film was released. Starring Donald Pleasance and a young Jaime Lee Curtis in her first film role, the film was directed by John Carpenter.
Celebrate Hugh Hefner's Colourful Life with the Playboy Online Slot


29 September 2017
By many people's standards, Hugh Hefner had a good life. Some may say an exceptional life. When Hefner died this week at the grand old age of 91 he could look back on a career full of publishing landmarks, fabulous parties, lines of scantily clad women, and mountains of bunny ears and tails.
Winners From This Year's Global Gaming Awards


26 October 2015
The Global Gaming Awards is an annual event which is now in its second year. This years' event took place towards the end of September in Las Vegas. A total of 12 individual categories celebrated the achievements from the past 12 months from both the online and offline gaming industry. The votes were cast by a panel of 50 expert judges, stemming from leading industries and the voting process was officiated by KPMG Gibraltar to provide complete transparency.
Let's take a look at the winners from each of the 12 categories and we will also reveal the runner up from each category. MGM Resorts International won the Land-Based Operator of the Year award and the runner up in this category was Borgata. Other contenders included Paddy Power, Novomatic, Mohegan Tribal Gaming Authority, Las Vegas Sands, City of Dreams Manila, Churchill Downs, Casinos Austria and Bloomberry.
Microgaming Wins Digital Product of the Year Award Second Year Running


24 October 2015
On Monday 28th September, the second ever Global Gaming Awards took place once again at the Venetian Palazzo Congress Center in Las Vegas and for the second year in a row, Microgaming scooped the Digital Product of the Year Award. Last year the runner up in this category was NetEnt and this year the runner up was Playtech.
Microgaming received this award for its iconic Jurassic Park slot machine which first arrived in casinos on August 6th, 2014. This 5 reeled slot has 243 ways to win per spin and it is based on the 1993 Hollywood blockbuster movie of the same name which starred Sam Neil, Jeff Goldblum, Laura Dern and the late Richard Attenborough, who died just weeks after this epic online slot was released. This branded online slot machine can now be found in more than 120 different fully licensed online casinos.
What's New at Casino Rewards in 2014


28 March 2014
Casino Rewards currently controls 29 individual brands. These perfectly secure online casinos are all powered by downloadable and non-downloadable Microgaming software, they are all eCOGRA approved online casinos and the vast majority of them are all fully licensed by the reputable Kahnawake Gaming Commission.
Australian Player Nets Sixth Big Win of the Year


24 March 2014
One lucky player has been on a clear winning streak lately, all while playing at a popular Microgaming powered casino called Royal Vegas Online Casino. The Player, Matthew C from Australia, has netted himself a massive AU$1,394,865 between October 8th and December 1st 2013. Could it be time for one more win?
Head to the 2014 BRIT Awards with NETELLER


21 March 2014
When it comes to promotional offers, NETELLER seems to be one of those e-wallets which really does try and 'out-do' all of the competition. Not only do they have a fantastic loyalty reward program available for registered members, but they also run plenty of Showcase Merchant promos.
Loto-Quebec Signs Deal with IGT


21 September 2013
Loto-Quebec is a provincial lottery operator and government agency which is located in the province of Quebec, Canada. Registered members of a Loto-Quebec-owned gambling portal called Espace Jeux can now log in to their gambling account and they will be able to find a selection of games which have recently been supplied by a software provider called IGT Interactive.
€17.8 Million Progressive Jackpot Winner & Other Huge Winners


17 June 2013
NetEntertainment recently congratulated an extremely fortunate progressive jackpot winner who netted himself a life-changing €17.8 million while playing on a progressive jackpot slot machine called Mega Fortune. This lucky 40-year-old player from Helsinki, Finland, was playing at a cross-platform gambling portal called PAF (Play Among Friends) when he hit the jackpot, which had been climbing for several months.


"This win is completely off the charts for these kinds of games. The whole gaming world has been holding its breath during this fall and winter, while the jackpot has just kept on growing. As this jackpot was pooled, which means that it is shared by several gaming companies, we are naturally very happy about the fact that the jackpot was again won by one of our customers. Paf players seem to have an incredibly good flow at the moment," said the head of press and public relations for the Play Among Friends Casino, Anders Sims.
ICE 2013


14 June 2013
This year's ICE Totally Gaming event took place at London's ExCeL centre between 5th and 7th February 2013. Last year this event took place a few weeks earlier and it was held in Earl's Court, London.


For those of you who don't know, the ExCeL centre is an international exhibition and convention centre which also recently hosted the London 2012 Olympics.


Portfolio Director Kate Chambers spoke about the change of scenery, stating, "The best exhibition I have been part of in all my years working in the business and a total vindication of our re-location to ExCeL."
The Guide to the GUKPT 2013


22 March 2013
The GUKPT enjoyed an incredible start to its 2013 tour at the world famous Grosvenor Victoria Casino in London. With a buy-in of £1000+£70, players flocked to the capital to grab a slice of the £200,000 Guaranteed prize pool. After the dust had settled, 397 players had entered, generating a staggering £397,000 prize pool.


Martin Bader and David Barraclough were the last men standing, making a deal for Bader to take home £56,000 and Barraclough £62,000 based on their chip counts. They carried on for the trophy and grand final seat with Bader coming out on top. Barraclough had qualified for the tournament by winning a £150 satellite on grosvenorpoker.com, making his winnings just that little more special.


Players are now looking forward to Leg 2 which is at the Grosvenor G Casino Didsbury from the 8th – 14th April, and will feature a £500 entry Main Event with a £50,000 Guaranteed prize pool.
And The Award Goes To ... Playtech


25 June 2012
For the past three consecutive years now, the eGaming Business to Business Awards have been taking place. This year's prestigious eGR B2B Awards ceremony was held in the Atrium, in London's Wembley Stadium.

Playtech were the true champions of the evening and claimed a total of four awards. This section reveals which awards they won. Playtech software single handily dominated the ceremony this year which took place on Friday 10th May 2012. This innovative software provider was graciously recognised for having the best gaming products and also the best in-class services over each of their state-of-the-art platforms.

They actually netted four awards for the following major categories: Best Mobile Provider, Best Slot Provider, Best Poker Network and finally for having the Best Bingo Network. This awards ceremony attracts leading online gambling companies including some of the biggest names in the online casino and sportsbetting industry, plus a variety of software providers.
Things to look out for in Las Vegas 2012


10 March 2012
In previous years, Las Vegas has continued to push forward with new changes and 2012 doesn't look to be any different. There are many new charms and developments in the pipeline which are aimed at tempting back tourists who have previously visited Sin City and to also hopefully attract a new generation of holidaymakers.
For many people, the relatively low prices will be one of the main reasons for visiting Vegas this year and the fact that plenty of new attractions are planned should also hopefully entice new people in their droves.
Singer Rod Stewart will be based in the Colosseum Lounge and will begin part of a two year contract. He is set be a regular fixture here throughout 2012.
There will also be a brand spanking new complex that will consist of eateries, a retail section and of course, Vegas-style entertainment in a complex called the Skyvue Vegas which is quite close to Mandalay Bay.
Researchers are not happy that Nevadans are top Twitter users


21 August 2011
Is it the researchers or the Nevadans who are 'not happy' when it comes to the subject of not only being ranked as the top of Twitter users, but also now being ranked as the most miserable state in America?
You can read a lot on the Internet about the State of Nevada being the top ranking Twitter user then you find out how a Cambridge University doctorate student did an in depth study into the fact that they are indeed the highest ranking Twitter users. His results show that although Nevadans are the tops when it comes to using Twitter, what they actually write about definitely does not rate as 'happy thoughts' – but is this all actually true?
Along with the university student there has been another research carried out by an Aussie engineering student. His research was based entirely on information he gathered from Twitter itself. His conclusion was that Nevadans were the top Twitter users but not only was this fact now confirmed (again) he then also stated that they were the unhappiest state in America. As an aside the happiest state was Tennessee.
Las Vegas Earth Hour


19 August 2011
For a second time since Earth Hour first started, Las Vegas told the world that it cared about climate change. In startling darkness the normally super-lit city plunged into darkness at 8.30 pm to join forces with other cities all over the globe and on seven continents and be seen (or not) as caring about energy conservation in Nevada.
For many who were just arriving the normally glitzy, illuminated 'Welcome to Fabulous Las Vegas ' wasn't turned on to bid them welcome and this was met with surprise and disappointment, especially because many first time visitors could not take any of the photos they had planned to get of the city.
Many residents knew something was different about Vegas but even though there were many lights turned off at the well known venues and casinos in the city it wasn't until it was explained to them what was happening that they agreed that it was a good thing for the city to do. Many residents thought Earth Hour in Las Vegas was 'really cool' and a few thought the organizers should do it every evening which is if you think about it is a better than good idea.
Will gas prices hinder the recovery in Las Vegas?


12 May 2011
With the cost of gas on the increase it has hit Las Vegas pretty hard. The cost of gas has affected everything from the price of gas at the pump to the cost of an airline ticket to getting to Las Vegas. This makes analysts worried about the overall effect it will have on the recovery of the gaming business in this well known city of excesses.

Tourists to Las Vegas use their disposable money for the fun they will have gambling whilst they are visiting Las Vegas for their trips away from home. If their disposable income is reduced by the rising cost of gas then it will automatically affect their decision to visit the gaming rooms in Las Vegas.

Analysts believe that if the cost of gas remains level for the next few months it will encourage the visitor back to Las Vegas where they will want to spend more time and money at the resort. Should the cost of gas continue to increase however, then the affect this would have on the gaming industry in Las Vegas would be quite dramatic and certainly profits for the major casinos will continue to drop in the coming months.

The 2011 Oxford Cambridge Boat Race The Course and River


26 March 2011
The 2011 Oxford and Cambridge Boat Race is just over a month away, and if you want to watch the race on race day, you'll need to know the course.
The course only stretches across a small part of the River Thames in London, 4 miles to be exact, and as it's close to the sea the water is tidal there, which can sometimes make the race harder for the teams. The start line is in Putney, close to the Putney Bridge. You can catch buses 14, 22 and 74 from the centre of London to Putney, or the 220 Bus which goes via Putney Bridge. There is a rail station in Putney as well as a Putney Bridge and East Putney tube stations, so you can easily get there on race day.
Cheltenham World Hurdle 2011 Potential Winners


20 March 2011
The Cheltenham World Hurdle will be the fourth race of day three, and is by far the biggest race of the day. It is a three mile run and is a grade 1 hurdle race and allows horses over the age of 4 years.
For 2011, the horse which appears to be standing out with a very good chance of winning the title is Big Bucks, trained by Paul Nicholls. Big Bucks has always been a favourite for the Cheltenham Festival races, and won the World Hurdle at 2009 and 2010's Cheltenham Festival events.
Big Bucks is now an eight year old, and very soon after the win of last year's Cheltenham World Hurdle, he was already being marked as the favourite for 2011 – 12 months before the race. The trainer, Paul Nicholls is a champion trainer who has trained many of the successful horses in the UK.
The Cheltenham Gold Cup


18 March 2011
The Cheltenham Gold Cup is a National Hunt chase race. It allows horses to enter who are age 5 and over. There are 22 fence obstacles over a distance of 5,331 metres. The race takes place at the annual Cheltenham National Hunt Festival in Prestbury Park, Cheltenham. The Gold Cup race has always been one of the most exciting races, with the top horses and jockeys racing.
It was established in 1819 but at that time it was a flat race. This changed and it became a jump race in 1924. It has been a jump chase race every year since. The Gold Cup is the most prestigious of all of the National Hunt races, and in the past it has been dubbed the 'Blue Riband' of horse racing.
The Gold Cup has been canceled on a number of occasions, including 1931 due to frosty weather, 1937 due to flooding, and then again in 1943 and 1944 because of World War II. Then in 2001 after an outbreak of foot and mouth disease in bovine animals across the UK, dubbed 'mad cow disease', the Gold Cup was canceled once again.
Preparing for Cheltenham Ladies Day


18 March 2011
Cheltenham Ladies Day is a wonderful event for women to join in with the horse races. It is also well known for the dress code of women sporting fancy hats and dresses or suits. SO what should you wear if you're attending the Cheltenham Ladies Day event?

The event takes place in March, and British weather can be rather unpredictable at that time of year so it is difficult to judge whether to go for a dressed up look, or something more comfortable and warm, especially with prizes on offer for the best dressed ladies.

Many women go for extremely dressy hats and matching outfits, commonly dresses and even heeled shoes. Others opt for classy outfits with tweed or designer suits, covered with warm fur coats which would seem to be the safer option if you don't want to catch a cold on the day, or spend the event shivering. So what you wear really depends on what you'll be getting involved in. If you want to join in with the best dressed competitions and have a go at winning a prize for your outfit, you can opt for a strappy or well fitted dress, a stylish hat matching the colour of the dress along with a nice clutch bag and some sexy high heels. Beware though, as it won't be easy walking about the grass with heels on.

Cheltenham Race Types Explained


17 March 2011
At the Cheltenham National Hunt Festival you'll see a wide variety of different types of race, but you may not fully understand what they all mean. So what are they?
Chase Horse Races
A chase is a kind of race which is run by horses over fences. In chases, the minimum fence height is set to 4.5 feet (just over 1.37m). The fences are fairly wide and are designed to look like box hedges. If a horse jumps incorrectly over chase fences, it is common to see them fall down. The distance of chase races can be anything from 2 miles to 4.5 miles. Famous chase races include the Queen Mother Champion Chase at the Cheltenham Festival, the Cheltenham Gold Cup and the world renowned Grand National horse race.
The History of Cheltenham National Hunt Festival


16 March 2011
The Cheltenham National Hunt Festival is an extremely well known and high class horse racing event, which takes place annually in Cheltenham in March. Today some of the finest British and Irish horses race against one another, and the event therefore attracts many affluent spectators. Many of the spectators are Irish due to the Irish horses racing and the fact that it often falls on or around St Patrick's Day.
The official name of the festival is the 'National Hunt Meeting', and it started in 1860 at Market Harborough. At this time it was called the Grand National Hunt. Then in 1861 the event was held in Cheltenham for the first time. The following few years the National Hunt Meeting was held at various locations, before finally returning to Cheltenham again in 1904 for two years. After this time, the National Hunt Meeting was held in Warwick until 1910, and the following year it returned to Cheltenham where it has been held ever since. Prestbury Park in Cheltenham is the grounds where the festival takes place every year.
In 1924, the Cheltenham Gold Cup began, which was the first championship race event. Three years later the Champion Hurdle was established, and then 32 years after this the Queen Mother Championship Chase was introduced. In 1972 the first Stayers Hurdle took place.
The Bookmakers Top Choices for the Cheltenham Festival 2011


15 March 2011
The Cheltenham National Hunt Festival is just around the corner once more, and preparations are well under way. But who are the favourites for this year's event? In this article we take a look at the bookie's favourites for 2011.
The first day is the Supreme Novice's Hurdle where the favourite is Cue Card. Cue Card has had an impressive record throughout 2010 and is now expected to win the Supreme Novice Hurdle on the opening day of the Cheltenham Festival. Other favourites from this race are Zaidpour after odds were cut when Zaidpour made it 2-2 over the hurdles at the Royal Bond Novice Hurdle in December 2010. Hidden Universe is the next favourite for this race.
Also on the first day of the Cheltenham races will be the Arkle Trophy, William Hill Trophy, Champion Hurdle, Cross Country Chase, Dave Nicholson Mares Hurdle and the Centenary Novices Chase. The favourites for these retrospectively are Blazing Bailey, Binocular, Garde Champetre, Quevega and Quel Esprit.
Key Players in the 2011 Cricket World Cup


19 February 2011
The 2011 Cricket World Cup is set to be a very exciting tournament indeed, with some fantastic players in the pickings. This year the Cricket World Cup will be held at the Wankhede Stadium in Mumbai, India.
As always, the Australians are pretty much the favourites to win this year's world cup. Hussey is their left handed specialist batsman and is a real asset to the batting line-up so it's certain he'll do a good job as he always does.
Shane Watson is another great team member for the Aussie's, with his excellent right-handed batting and fast medium bowling skills. Of course it's also important to mention Mitchell Johnson who is a renowned fast bowler for Australia. His bowling attacks are second to none and he's sure to give the opposition a run for their money when he's in charge of the ball.
The Contenders of the 2011 Cricket World Cup


18 February 2011
The largest world cricket championship is just around the corner. The contenders for this year are all very strong so it would seem it will be a good fight between them all. The Cricket World Cup 2011 is due to be the biggest sporting event of 2011, and it is anticipated that there will be approximately one billion spectators worldwide, the majority of which will be supporting India who are co-hosting this year's event. But who can win the title?

Australia
are the clear leaders of international cricket. Their achievements are phenomenal. In the last 15 years they have worked their way to the finals eveyr single year without fail and only ever been beat once in the finals. However this year, Australia look weaker than usual with some of the good players lost. They do on the other hand still have plenty of good players left on the team. This will be Ponting's last world cup so he's sure to put on a good show.

2011 Cricket World Cup Venue Wankhede Stadium, Mumbai


18 February 2011
The Wankhede Stadium is in the Indian city of Mumbai, and will be host to the 2011 Cricket World Cup. The stadium was built after a dispute between two other cricket grounds in India over ticket allocations. The stadium is named after a politician, SK Wankhede, who was the secretary of the Mumbai Cricket Association.
He instigated the build of the stadium, which was commissioned by the Mumbai Cricket Association. The building work was completed in 1975 just in time to host the final test between India and the West Indies. Since its erection, it has become the main cricket ground in Mumbai, taking over from Brabourne Stadium. The architect for the building of Wankhede Stadium was Shashi Prabhu.
The ICC approved Wankhede Stadium at the end of January as the host stadium after the Eden Gardens ground was ruled as inappropriate earlier. Wankhede Stadium has recently undergone extensive renovations in preparation for the 2011 World Cup. The renovation has included a set of brand new seats, hard pitching, new toilets and better lighting.
Australian Open Tennis Stars Rally for Relief To Help Flood Victims


30 January 2011
Many of the tennis players from the Australian Open 2011 gathered a day before the starts of the tournament to raise money for the victims of Australia's flood disaster. Rafael Nadal, Andy Roddick, Roger Federer, Novak Djokovic, Andy Murray, Kim Clijsters and Sam Stosur are among the popular stars who were involved.
Thousands of people in 43 towns across Australia have had to move away from their homes and others have died in the recent floods. The floods which originally caused havoc in Queensland are now also threatening the people of Victoria.
The fund raising event consisted of tennis matches where the world's top tennis players played against one another in doubles. The group was first split into two teams, and they later split further into doubles matches, with one match even having 3 players on each side.
Can Rafael Nadal Win The 2011 Australian Open?


27 January 2011
Rafael Nadal is ranked 1st in the world in the singles rankings, but can he win the Australian Open this year?
Rafael Nadal, known as 'Rafa', is close behind the heels of Rod Laver. If Rafa wins the Australian Open of 2011, he will have won four consecutive grand slams, and will be the first player after Laver to do so. He will also be the youngest player ever to have achieved it. But can he do it?
The only thing that is certain is that Rafa will have to fight hard to keep his number one title. He will have to triumph over some of the world's top players to get there including Roger Federer, Novak Djokovic and Andy Murray.
Odds Watch: The Bookmakers Opinion of the 2011 Australian Open


26 January 2011
Here we take a look at the 2011 Australian Open predictions in Melbourne.
Quarter One of the Australian Open 2011
It would seems that Rafael Nadal, currently raking 1st in the world, has a pretty easy path cut out to the semi-finals. The first quarter will be brimming with Spanish players that he has easily beaten in the past, including Lopez and Ferrer, as well as players that he should have a relatively easy time with in the first few matches such as Cilic and Youzhny.
A possible third round match against Marin Cilic may be a difficult one for him to grasp, but it's unlikely that Rafa will trip up before he gets to the final four. Nadal is fevoured to be the semi finalist from this quarter.
Life on the Tennis Tour: Pressure and Stress as the Australian Open Begins


25 January 2011
As the Australian Open begins in Melbourne, pressure is mounting for some of the key players.
Rafael Nadal no doubt carries the biggest pressure as he will be fighting to keep his place at the top. He is also attempting to hold all four Grand Slams at once, and if he succeeds, he'll be only the third player ever to have done it.
Rod Laver, whom the arena at Melbourne Park was first named after, and Don Budge are the only two other players who have ever managed such a massive triumph. So of course this is a huge stress on Nadal as a victory will go down in history. And he's only 24.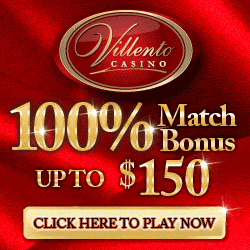 Most popular blog categories