Category: news
Celebrate Hugh Hefner's Colourful Life with the Playboy Online Slot


29 September 2017
By many people's standards, Hugh Hefner had a good life. Some may say an exceptional life. When Hefner died this week at the grand old age of 91 he could look back on a career full of publishing landmarks, fabulous parties, lines of scantily clad women, and mountains of bunny ears and tails.
ICE 2013


14 June 2013
This year's ICE Totally Gaming event took place at London's ExCeL centre between 5th and 7th February 2013. Last year this event took place a few weeks earlier and it was held in Earl's Court, London.


For those of you who don't know, the ExCeL centre is an international exhibition and convention centre which also recently hosted the London 2012 Olympics.


Portfolio Director Kate Chambers spoke about the change of scenery, stating, "The best exhibition I have been part of in all my years working in the business and a total vindication of our re-location to ExCeL."
Las Vegas Earth Hour


19 August 2011
For a second time since Earth Hour first started, Las Vegas told the world that it cared about climate change. In startling darkness the normally super-lit city plunged into darkness at 8.30 pm to join forces with other cities all over the globe and on seven continents and be seen (or not) as caring about energy conservation in Nevada.
For many who were just arriving the normally glitzy, illuminated 'Welcome to Fabulous Las Vegas ' wasn't turned on to bid them welcome and this was met with surprise and disappointment, especially because many first time visitors could not take any of the photos they had planned to get of the city.
Many residents knew something was different about Vegas but even though there were many lights turned off at the well known venues and casinos in the city it wasn't until it was explained to them what was happening that they agreed that it was a good thing for the city to do. Many residents thought Earth Hour in Las Vegas was 'really cool' and a few thought the organizers should do it every evening which is if you think about it is a better than good idea.
Will gas prices hinder the recovery in Las Vegas?


12 May 2011
With the cost of gas on the increase it has hit Las Vegas pretty hard. The cost of gas has affected everything from the price of gas at the pump to the cost of an airline ticket to getting to Las Vegas. This makes analysts worried about the overall effect it will have on the recovery of the gaming business in this well known city of excesses.

Tourists to Las Vegas use their disposable money for the fun they will have gambling whilst they are visiting Las Vegas for their trips away from home. If their disposable income is reduced by the rising cost of gas then it will automatically affect their decision to visit the gaming rooms in Las Vegas.

Analysts believe that if the cost of gas remains level for the next few months it will encourage the visitor back to Las Vegas where they will want to spend more time and money at the resort. Should the cost of gas continue to increase however, then the affect this would have on the gaming industry in Las Vegas would be quite dramatic and certainly profits for the major casinos will continue to drop in the coming months.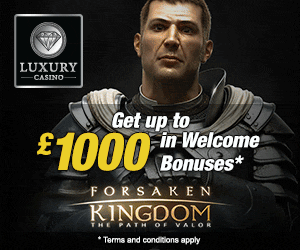 Most popular blog categories