Tag: andre agassi
Can anyone serve 5 Aces like Boris Becker


02 October 2008
Boris Franz Becker was born November 22, 1967, in Leimen, West Germany. He is a former World No. 1 ranked professional tennis player. Becker is a six-time Grand Slam singles champion, as well as an Olympic gold medalist.
Becker also held the record for the youngest tennis player to ever win Wimbledon, at 17 years of age. Becker has secured an impressive number of career titles with 49, and is heralded for his exciting one-handed backhand play. Upon his retirement in June of 1999, Boris Becker had accumulated over $25-million in prize money.
Becker is the only son of his architect father. Skilled at his profession, Boris' father built the Blau-Weiss Tennisklub in Leimen, where Boris learned the game. His childhood years were spent on the courts, perfecting his game. And in 1984, Becker turned professional and won his first doubles title in Munich the same year.
Tags:
andre agassi
,
john mcenroe
,
wimbledon
,
boris becker
,
leimen
,
grand slam
,
blau-weiss tennisklub
,
queen's club
,
kevin curren
,
michael chang
,
cincinnati masters
,
Posted in:
Sports Events
,
Biographies
, |
Comments (1)
King of serve and volley Pete Sampras


11 September 2008
Born August 12, 1971 in Washington, D.C., Pete Sampras is a former professional tennis player. Sampras is the third son of Sam and Georgia Sampras, Greek immigrants, and often considered to be the greatest tennis player in history. From a very early age, Sampras displayed signs of outstanding athletic ability.
A young Sampras would discover a tennis racquet in his parents' basement, and spend hours a day hitting the balls against the wall. At only 7 years of age, Sam and Georgia moved the entire family to Palos Verdes, California, so their son could develop his talent for tennis in a warmer climate.
Shortly after the move in 1978, The Sampras' joined the Peninsula Racquet Club, where young Pete's talents would become evident to everyone. At the ripe young age of 11, Sampras had already learned the solid serve and the volley tactic, which would become the trademark of his tennis game.
Tags:
pete sampras
,
palos verdes
,
peninsula racquet club
,
andre agassi
,
john mcenroe
,
ivan lendl
,
wimbledon
,
davis cup
,
pistol pete
,
Posted in:
Sports Events
,
Biographies
, |
Comments (0)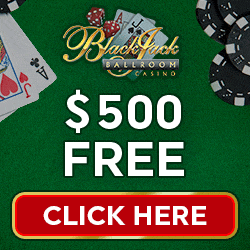 Most popular blog categories