Tag: atlantic city
Review of Boogie Nights hotspot in Atlantic City


26 August 2011
Boogie Nights is Atlantic City's hotspot that everyone loves to go to especially when it comes to getting them back 'into the groove' of 70's and 80's dance music. The club has everyone boogying and getting down to serious dancing the moment they step through the door. The whole atmosphere of the club is to keep everyone on their toes.

Not knowing what to expect next is part of the thrill of Boogie Nights and they have some very entertaining ideas, including streakers who dart across the dance floor unexpectedly, just to keep their customers laughing and surprised at the antics that go on during the music filled nights. Expect to see big 'afros' and bell bottom trousers with platform shoes an absolute must have on your feet accessory.

This vibrant night club won the 2009 Atlantic City Nightlife Award for the 'Best Retro Club' and 'Best Place to Bring a Date' and it has not looked back since. Located at Resorts, the club offers one of the most entertaining nights out in Atlantic City that anyone would ever want to have during their trip to this amazing fun filled nightlife oriented city.

New art district plans to revitalize Atlantic City


20 August 2011
Well known for its casinos, hotel, bars and restaurants Atlantic City has plans to upgrade other aspects of the town which includes new residential and commercial developments but more importantly for some people, the plan means that the arts district and educational and medical facilities are going to get a make-over as well.

It goes without saying that the gambling and tourist areas will get a revamp and the project manager of The Casino Reinvestment Development Authority, Jeremy Sunkett, announced that the whole concept of this revitalization program is to bring greater numbers of the public to smaller areas with a view to generating a greater demand for services such as restaurants, shops, businesses in general and much more.

The idea is to create districts where the public will be able to walk, instead of driving, to the places that they want or need to get to, thus opening up business opportunities for retailers as well as serving the people who come to Atlantic City more efficiently.

A full review of the Resorts Casino Hotel in Atlantic City


13 August 2011
The Resorts Casino Hotel in Atlantic City has done its best to make sure that anyone who stays here is impressed with just about everything there is to offer them. The Rendezvous Tower offers guests massive rooms furnished with luxurious comfortable furniture and decorated to a standard never before seen in this cosmopolitan city.
Every room has an over sized bathroom with walk in showers, double vanity mirrors, make up tables and all made out of the best imported marble that money can buy. Guests can choose between either a Premium King Room or a Premium Double Room, and can expect to enjoy the airy spaciousness of a palace in both.
The Rendezvous boast a further 58 luxurious suites offering panoramic vistas over the Atlantic Ocean. The suites are very large indeed with a lovely airy and spacious feel, furnished with the most elegant and stylish furniture to ensure that guests can relax and enjoy every moment of their stay at the hotel. Each suite has a well appointed and extremely comfortable dining area.
Charlie Sheen Pulls Atlantic City Violent Torpedo of Truth Tour


22 June 2011
Charlie Sheen it would appear can either give a performance that will thrill and entertain an audience or if you are one of the unlucky people who saw his show in Atlantic City, he can give a performance that will leave you feeling so bored you just have to leave the theatre.
The reviews after the show were dire. The words 'boring' and 'monotonous' were on just about every reviewers lips and Sheen proved once again that sometimes he just does not have either anything of interest to say or share with an audience who thought that they were coming to get entertained by this world famous now maybe ex actor.
The critiques were brutal and to some extent Sheen did deserve this rather vitriolic reaction from them. He had after all disappointed a lot of people who had paid quite a hefty price for a ticket to be entertained by him. But there were signs on the wall that not everyone rates Sheen in this new role of entertainer that he is sometimes good at but then very often not, as there were plenty of empty seats right from the start of his performance and there were a lot more after the interval with many of the audience not even bothering to return to get bored a second time round in the same evening.
Will the recession hit Las Vegas more than Atlantic City?


08 May 2011
Las Vegas and Atlantic City have been hit by the recession but whether one gambling destination has been hit more than the other is a tricky question to answer. Smaller resorts like the casinos that are located near or on Indian reservations, city centre casinos and riverboat casinos have been less affected by the recession as they do not rely so much on people coming for overnight trips as do the larger casino resorts such as Las Vegas or Atlantic City. The recession has made people think twice about travelling further afield to a resort thus it has hit both Las Vegas and Atlantic City in a much more dramatic manner.

In an attempt to attract people to Las Vegas and Atlantic City both of these multi-million dollar areas of the gambling world have increased their comps (free stuff) making a trip there more inviting to the visitor. Some casinos however, will have only increased their comps on slot machines which means that if a visitor wins $100 in one day the casino will increase this fives times to $500. Other casinos tighten their belts when a recession hits and reduce their comps on all levels of gaming.

Unlike the casinos in the Caribbean who rely on the seasons for their revenue in the gambling industry, Las Vegas and Atlantic City need the short term visitor to keep their wheels turning and both of these resorts are not betting on great returns since the recession hit them.

Legends in Concert - One of the longest running shows


12 October 2009
Legends in Concert is a show that's been running in Vegas for 26 years. Fortunately for the show's producers, it's still wildly popular and showing no signs of slowing down. There are just too many legends to imitate, so the show may never go under. It was started in 1983 and first performed at the Imperial Palace Hotel and Casino.
The original creator was John Stuart Productions, but the show is currently owned and produced by On Stage Entertainment. Legends in Concert has shows all across the US, including Myrtle Beach, South Carolina; Branson, Missouri; Atlantic City, New Jersey, and more locations.
The show takes the idea of celebrity impersonators to a whole new level. It's truly fantastic. You get to see imitators that look and sound exactly like the stars they're supposed to be, and to top it off, the stage production is absolutely stellar. Legends in Concert is hands-down the best impersonation show going in Vegas today.
Biography of Donald Trump


28 July 2009
Donald Trump is the world's most recognizable billionaire. With a net worth of three-billion, Trump is low on the list of the world's richest men, but he would quickly sue you for saying that. He's famous for his outlandish character, horrific hairpiece, bouts with Rosie, and trying to build a structure on any piece of land he sees.

Through his quirkiness and eccentric behavior, Donald Trump is still one of the world's foremost businessmen. He is single handedly responsible for bringing Atlantic City back to life, and his hotels are among the world's finest. Trump has been married three times and has five children.

Donald John Trump was born June 14, 1946 in New York City, New York. Fred Trump, Donald's father, was a successful property developer who helped him form a business sense and a taste for the lifestyle.

A Short Travelers Guide to Atlantic City


05 June 2008
If you're ready for the experience of a lifetime, then pack your bags and get ready to set out to one of the world's most famous cities. Atlantic City has been known for decades as one of the most exciting places in the USA. It's most famously known for being the "other" city.

But as any ocean lover will tell you, Las Vegas can be a little too hot and a little too far away from the water. Atlantic City sits just yards off of the Boardwalk, and has some of the best casinos around. AC is the total package.

You get all the great entertainment that Vegas can offer, and you're guaranteed to save money on room accommodations, food, and much more. Atlantic City is the best resource for sights, hotels, restaurants, casinos and bars.


A Brief History of Foxwoods Resort Casino


18 April 2008
Foxwoods Resort Casino is a stunningly beautiful hotel-casino located in Ledyard, Connecticut. It is by far the largest casino in the world, as measured by sheer floor-space for gambling. With 340,000 square feet of gambling space, Foxwoods can hold more people than almost any two other Atlantic City casinos.

The entire resort comprises 4,700,000 square feet of space. The casino area has over 380 gambling tables which include blackjack, craps, poker, and roulette. There are well over 7,400 slot machines, and even a bingo room and keno parlor. There are several restaurants located there, including a Hard Rock Café. Foxwoods has 1,416 hotel rooms and a two-story arcade, which is mainly for children and teens.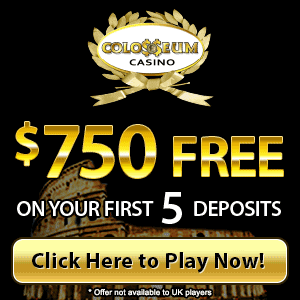 Most popular blog categories