Tag: australian open
Class Acts On and Off the Court: Heineken Live Stage at Australian Open 2011


31 January 2011
The fans at the Australian Open will be not only entertained by the nail biting and exciting tennis matches, but they will also be able to enjoy live music from a range of popular Australian artists at the Heineken Live Stage.

The stage will be at the Grand Slam Oval, located between the Rod Laver Arena and the Hisense Arena, where fans will be treated to music and fun in the evenings and afternoons after the matches have taken place. Acts include talents such as Under the Apple Tree, Jason Singh, TimRogers and Operator Please.

There is a beer garden where the fans can enjoy a nice cold beverage while listening to the cool sounds of the Aussie music, as well as several bars and live DJs for later sets. All of this exciting activity will go on throughout the entire two week event.

Seeded No1 Caroline Wozniacki: Will She Crack the 2011 Australian Open?


31 January 2011
Ranked the world's top player in women's tennis, Caroline Wozniacki is obviously keen to keep her title but can she do it?
In the first match of the Australian Open, Wozniacki was thrilled at her triumph over Gisela Dulko after a shaky start to the match. But what about the other players that she will have to face later in the tournament?
Wozniacki critics claim that her No.1 title is false and believe that she won't last long in the open, but she is showing determination and with Serena Williams out due to injury, perhaps she has a chance to make it through and prevail.
She has been plagued with nasty comments and doubt about her abilities, but she says that she does not care about any of that and will do her best. She recently said "I've won six tournaments, and my friends and family are the ones who mean the most to me".
Melbourne: Host City of the Australian Open


29 January 2011
Melbourne is the capital of the state of Victoria in Australia, and is home to the world famous Australian Open tennis championships.
It is the second most populated city in Australia, and is extremely multi-cultural. It's a place where historical meets modern day, with Victorian architecture an pretty avenues with contrasting contemporary buildings just around the corner.
In spite of the large population, the city still has the laid back Australian way of life. The Melburnians commonly use bicycles as their method of transport, and for those who prefer not to cycle there are little trams shuttling about the city too.
The History of the Australian Open


28 January 2011
The Australian Open is getting underway this week, but do you know about this history of the Australian Open? If not, read on for some interesting facts about the Australian Open in the early days.
1880 was the year of the first Australian tennis tournament and it was held in Melbourne. It was the Championship of the Colony of Victoria. Until 1905, all states in Australia and New Zealand held their own championship tournaments.
Then in 1905, the 'Australasian Men's Championships' kicked off at the Warehouseman's Cricket Ground in Melbourne. This was later renamed the Australian Championships in 1927, and by 1969 it had been given the name that it goes by today: The Australian Open.
Can Rafael Nadal Win The 2011 Australian Open?


27 January 2011
Rafael Nadal is ranked 1st in the world in the singles rankings, but can he win the Australian Open this year?
Rafael Nadal, known as 'Rafa', is close behind the heels of Rod Laver. If Rafa wins the Australian Open of 2011, he will have won four consecutive grand slams, and will be the first player after Laver to do so. He will also be the youngest player ever to have achieved it. But can he do it?
The only thing that is certain is that Rafa will have to fight hard to keep his number one title. He will have to triumph over some of the world's top players to get there including Roger Federer, Novak Djokovic and Andy Murray.
Odds Watch: The Bookmakers Opinion of the 2011 Australian Open


26 January 2011
Here we take a look at the 2011 Australian Open predictions in Melbourne.
Quarter One of the Australian Open 2011
It would seems that Rafael Nadal, currently raking 1st in the world, has a pretty easy path cut out to the semi-finals. The first quarter will be brimming with Spanish players that he has easily beaten in the past, including Lopez and Ferrer, as well as players that he should have a relatively easy time with in the first few matches such as Cilic and Youzhny.
A possible third round match against Marin Cilic may be a difficult one for him to grasp, but it's unlikely that Rafa will trip up before he gets to the final four. Nadal is fevoured to be the semi finalist from this quarter.
Life on the Tennis Tour: Pressure and Stress as the Australian Open Begins


25 January 2011
As the Australian Open begins in Melbourne, pressure is mounting for some of the key players.
Rafael Nadal no doubt carries the biggest pressure as he will be fighting to keep his place at the top. He is also attempting to hold all four Grand Slams at once, and if he succeeds, he'll be only the third player ever to have done it.
Rod Laver, whom the arena at Melbourne Park was first named after, and Don Budge are the only two other players who have ever managed such a massive triumph. So of course this is a huge stress on Nadal as a victory will go down in history. And he's only 24.
Venus Williams Talks About Sexier Outfits For Australian Open


24 January 2011
Venus Williams caused a bit of a stir at the 2010 Australian Open, and she has promised that there is more to come. Last year she shocked spectators when she wore a skimpy outfit and appeared to have no underwear on. She commented on Twitter that she designed the outfit herself, and wanted to create an illusion by wearing shorts that were the same colour as her skin.
Venus has worn many risqué outfits in her time, including a saucy black and red number that looked like something out of an underwear catalogue. She wore the black lace costume at the French Open early in 2010. Something that is for certain is that her outfits never fail to turn heads and it is something Venus will always be remembered by.
She did it again at the US Open in 2010, when she wore a short tennis dress with sequins and flesh coloured shorts underneath. She told her fans that she wanted to wear outfits that represented the cities that she plays in, and this one was for New York.
Is Andy Murray Prepared For the Australian Open as Rain Dampens His Preparations?


20 January 2011
Andy Murray is Britain's number one player and is seeded 5
th
for the Australian Open, but is he prepared enough to play well in the tournament?
Murray was due to play a warm up match last week against Marin Cilic in Melbourne, but as heavy rain fell and cancelled an entire day's play, the whole four day event was totally ruined and it is leaving much speculation over whether Murray will be prepared enough for the big matches.
Cilic, who Murray was due to be up against in the warm ups, was beat by Andy Murray in the 2010 Australian Open at the semi finals. He triumphed his way to the finals, but lost the end match against Federer with scores to Federer of 6-3, 6-4 and 7-6.
Stefan Edberg is one of professional tennis's greatest legends


05 September 2009
Born in Vastervik, Sweden on January 19, 1966, Stefan Edberg is one of professional tennis's greatest legends. Throughout the course of his illustrious career, Edberg accumulated over $20-million (USD) in prize money. He accomplished this large sum by holding a career record of 806-270, for a winning percentage of 74%, and winning 42 titles, including 6 Grand Slam singles and 3 Grand Slam doubles. Edberg was one of the foremost advocates of the serve-and-volley style in the game; a style which is popular in today's tennis.
Stefan Edberg first caught the world's attention in 1983. Still a teenager, Edberg was a force on the junior circuit. He won all four major Grand Slam events that year, and immediately decided to turn pro. Throughout his young career, Edberg had taken a liking to playing doubles as well as singles. Not many tennis players are accomplished at both games, but Edberg was intent on playing both the singles and doubles bracket in tennis. This paid off immediately after Edberg won his first doubles title in 1983, the same year he turned pro.
Bio of Tennis Superstar, Bjorn Borg


18 August 2009
The sport of tennis is chock full of stars and mega stars. Most burn out before their late 20s, but for the lucky few, their name will live on forever. Born June 6, 1956 in Sodertalje, Sweden, Bjorn Borg, known affectionately as the Ice Man, is undoubtedly one of those lucky few.

Borg's story isn't at all unlike many other athletes. As a young child, he fell in love with a golden tennis racquet that his father procured as a prize. Later on in life, Bjorn's father gave him that racquet he so much admired, and thus began a tennis career.

Borg was a very good tennis player, well accomplished by the age of 12. Then at the age of 14, Borg left school and devoted his entire time to the sport. At only 15 years of age, this move paid off as Borg was selected to participate in the Swedish Davis Cup.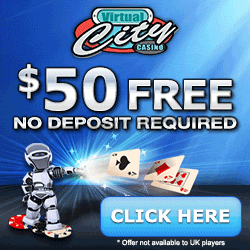 Most popular blog categories