Tag: bonhams
Bond Street London's Most Elegant Shopping Experience


14 June 2010
Bond Street has a long history of being one of the foremost shopping locations in all of London. Oddly enough, however, there is no actual Bond Street to be found. It's more of a nickname that survived the times and was picked up due to the southern section being known as Old Bond Street and its northern counterpart known as New Bond Street.
The street runs through Mayfair from Piccadilly on the south end and up to Oxford Street in the north. This large shopping area is located in London's posh West End shopping district, and it easily beats Regent Street in terms of high-end boutiques and clientele. Bond Street has been a fashionable shopping experience in London since the 18th century, and it continues on today.
Bond Street was named after Sir Thomas Bond, a developer who purchased property in the area. Bond would immediately begin demolishing the mansion he purchased and building up the area, including the nearby Albemarie and Dover Street. It wasn't long until the area (Old Bond Street) was completed and shops started to open up.
Tags:
gucci
,
london
,
bulgari
,
de beers
,
sotheby's
,
bonhams
,
winston churchill
,
sir thomas bond
,
albemarie
,
armani
,
dkny
,
lawrence holofcener
,
franklin d. roosevelt
,
Posted in:
Luxury Brands
,
Travel
,
Fashion
, |
Comments (0)
World's Most Exclusive Auction Houses - Phillips


20 November 2009
In the auction world, Sotheby's and Christie's have a commanding lead, but coming in at the third-largest, Phillips, de Pury & Company is nipping at their heels. Although Phillips has been working out of New York since 2001, the company got its start in England more than 200 years ago.
Phillips still has offices in London, and many other major cities across the globe, like their salesroom in Geneva and gallery in Zurich, but their primary operations are handled out of the Big Apple.
Phillips, de Pury & Company have been trying to gain a head of steam in the auction world. After Sotheby's and Christie's were both found to be guilty of price-fixing, Phillips used their solid reputation to climb the ladder. However, they're still behind the two powerhouses.
Tags:
geneva
,
jewelry
,
christie's
,
napoleon
,
sotheby's
,
zurich
,
contemporary art
,
photography
,
art
,
mercury group
,
harry phillips
,
james christie
,
william augustus phillips
,
lvmh
,
bonhams
,
simon de pury
,
daniella luxembourg
,
Posted in:
Company History
, |
Comments (0)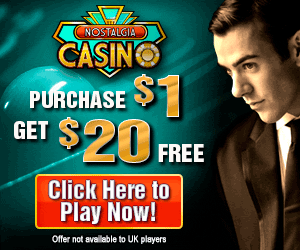 Most popular blog categories