Tag: boris becker
Rafael Nadal - A Spectacular Tennis Champion


22 September 2009
Known by many simply as "Rafa," Rafael Nadal is one of the top-ranked tennis players in the world today. His strengths are numerous and can easily be compared to greats like Pete Sampras and John McEnroe. His weaknesses are few, and at only 23-years-old, Nadal is in prime position to be one of the all-time greats before he retires.
His only competition in the sport today is Roger Federer, perhaps the player to go down as the greatest ever. However, Nadal has been fine-tuning his game, and in recent tournaments, especially on clay, Rafael is even money against the living legend.
Rafael Nadal was born June 3, 1986, in Manacor, Mallorca, Spain. Some say Nadal's sporting prowess is genetic, as his uncle was a top footballer for FC Barcelona. Nadal is known as somewhat of a freak. Naturally right-handed, the tennis star grew up playing left-handed, defying logic.
Tags:
tennis
,
wimbledon
,
boris becker
,
grand slam
,
manacor
,
ramon delgado
,
atp newcomer of the year
,
atp master series
,
andy roddick
,
2008 olympic gold medal
,
Posted in:
Biographies
, |
Comments (1)
Can anyone serve 5 Aces like Boris Becker


02 October 2008
Boris Franz Becker was born November 22, 1967, in Leimen, West Germany. He is a former World No. 1 ranked professional tennis player. Becker is a six-time Grand Slam singles champion, as well as an Olympic gold medalist.
Becker also held the record for the youngest tennis player to ever win Wimbledon, at 17 years of age. Becker has secured an impressive number of career titles with 49, and is heralded for his exciting one-handed backhand play. Upon his retirement in June of 1999, Boris Becker had accumulated over $25-million in prize money.
Becker is the only son of his architect father. Skilled at his profession, Boris' father built the Blau-Weiss Tennisklub in Leimen, where Boris learned the game. His childhood years were spent on the courts, perfecting his game. And in 1984, Becker turned professional and won his first doubles title in Munich the same year.
Tags:
andre agassi
,
john mcenroe
,
wimbledon
,
boris becker
,
leimen
,
grand slam
,
blau-weiss tennisklub
,
queen's club
,
kevin curren
,
michael chang
,
cincinnati masters
,
Posted in:
Sports Events
,
Biographies
, |
Comments (1)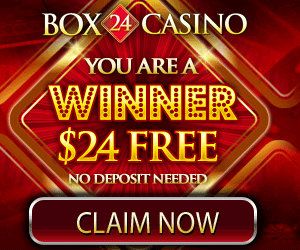 Most popular blog categories