Tag: boulder highway
Las Vegas Tourist Attractions - Mystic Falls Park at Sam's Town Casino


27 July 2010
If you're planning on making the trip to Las Vegas to visit a casino, you're more than likely going to have to leave the kids at home. Casinos just aren't kid-friendly places, and even many of the the Vegas shows are far too risqué for anyone under 18 years of age. However, Sam's Town Casino offers a unique family-friendly experience with their Mystic Falls Park indoor extravaganza.
It's a hard task describing the Mystic Falls Park in accurate detail with just simple words. It's really something you have to see in the flesh to appreciate. The sites and sounds and the surreal climate of the indoor park offer an experience that simply cannot be recreated.
Finding Sam's Town Casino is an easy task. When you're in Vegas, The Strip stands out as the city's centerpiece; and to get to Sam's Town, simply turn west for six miles on Boulder Highway and you can't miss this large and unique casino nestled in the shadow of the Sunrise Mountains. The resort has 646 rooms and suites, a casino and plenty of other options like the event center and buffet.
US Attractions - Duck Creek Trail of Clark County Wetlands Park


25 July 2010
Over the years, the city of Las Vegas has started showcasing a lot more than the casinos that initially made it famous. With the natural formations and huge mountain range surrounding Clark County, places like the Duck Creek Trail in Wetlands Park have become increasingly popular destinations for folks who want a break from the ordinary.
The Wetlands Park is a crucial component of the area's ecosystem. Even though there are quite a few sources of water around, with the Colorado River and many natural mountain springs, the Vegas/Clark County area is still a desert. It wouldn't take much at all for a wetland area to dry up and seriously cripple the ecosystem.
Because it's so valuable, the Wetlands Park is fully protected. The area encompasses over 2,900 acres of widely varied wildlife and plant life. There's a delicate balance existing right now, and folks do all they can to ensure the habitat is protected. The wetland receives its water from the Las Vegas wash. This flow supports the frail habitat and the fluctuating marshes.
Major Attractions Surrounding Las Vegas - Henderson Bird Viewing Preserve


11 July 2010
For a country of over 300 million citizens, wildlife preserves are certainly common in the United States of America. One place you might not expect to find one, however, is in the metropolitan area of Las Vegas, Nevada. The Henderson Bird Viewing Preserve is located in Henderson, Clark County and it has become a great tourist attraction in recent years.
A few places like this may be a bit difficult to locate if you're not entirely sure how to navigate your way around Las Vegas. Luckily, the Henderson Bird Viewing Preserve is in prime position next to the highway, and it's certainly large enough to be spotted. You'll find the preserve on Moser Drive, right next to Boulder Highway and Sunset Road.
As far as what you'll see in there, well, the name pretty much says it all. It's not like a zoo with multiple types of animals. The Henderson Bird Viewing Preserve is for various types of migrating birds, endangered species, a large variety of waterfowl and other species of birds.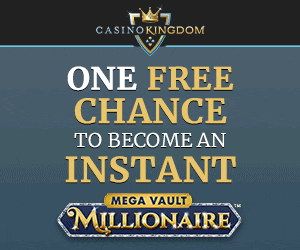 Most popular blog categories