Tag: caesars
Spending Race Heats up over Online Casinos


06 August 2014
Sheldon Adelson, the billionaire CEO of Las Vegas Sands, has returned to the trenches in his fight against online gambling. He has boosted his spending to record levels, paying $290,000 during the second quarter of this year just in opposition to online gambling. One of the key bills he's supporting, the Restoration of America's Wire Act (RAWA), would reverse the progress of state-regulated online gambling.
Specifically, it would force the states with existing online gambling—Nevada, New Jersey, and Delaware—to get permission from Congress in order to continue their operations. The RAWA would exempt in-person lottery sales, betting on horse racing, and fantasy sports. Late last year Adelson founded the Coalition to Stop Internet Gambling. The group has hired several high-paid lobbyists and has been successful in convincing many politicians to join their cause, including ones that previously supported online gambling regulation.
Will gas prices hinder the recovery in Las Vegas?


12 May 2011
With the cost of gas on the increase it has hit Las Vegas pretty hard. The cost of gas has affected everything from the price of gas at the pump to the cost of an airline ticket to getting to Las Vegas. This makes analysts worried about the overall effect it will have on the recovery of the gaming business in this well known city of excesses.

Tourists to Las Vegas use their disposable money for the fun they will have gambling whilst they are visiting Las Vegas for their trips away from home. If their disposable income is reduced by the rising cost of gas then it will automatically affect their decision to visit the gaming rooms in Las Vegas.

Analysts believe that if the cost of gas remains level for the next few months it will encourage the visitor back to Las Vegas where they will want to spend more time and money at the resort. Should the cost of gas continue to increase however, then the affect this would have on the gaming industry in Las Vegas would be quite dramatic and certainly profits for the major casinos will continue to drop in the coming months.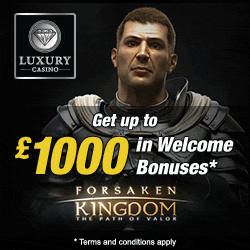 Most popular blog categories