Tag: casino bonus
Are Casino Bonuses Worth Claiming?


04 July 2015
Online casino bonuses come in all different shapes and sizes, but are they worth claiming? The truth is that some bonuses are definitely worth taking advantage of and others aren't. You will find that most cash back bonuses, matching deposit bonuses and no deposit bonuses also come with wagering requirements and this is the most annoying thing about a casino bonus. Let's take a quick look at how this works.
If you accept a 100% matching deposit bonus worth up to $/€/£500 when you sign up to an online casino and make your first ever deposit, you may not have read in the bonus T's & C's but this new player welcome bonus could also come with a 35x times wagering requirement. If you accept this bonus and deposit $/€/£40 on your first ever deposit, it means that your account will also be credited with a $/€/£40 bonus, giving you a total of $/€/£80 to play with.
How to Really Maximise Your Online Casino Bonuses and Wagering Requirements Explained


18 February 2015
There are several things that you can do to really maximise your bonus, but there is still no guarantee that you will win from your bonus cash. This page will take a look at how you can maximise most matching deposit bonuses. Let's start by taking a look at what happens when you accept a 100% matching deposit worth up to £200 (or equivalent currency) with a 20x wagering requirement attached to it.
This means that you can deposit up to a maximum of £200. The casino will then match your deposit pound-for-pound and you will end up with a total of £400 to play with (your initial £200 deposit + £200 in bonus cash). This bonus cash should instantly appear in your account as soon as you have made a deposit. If you deposit, for example, £300 or more, the casino will still only match your deposit by up to £200, so never deposit more than you need to when claiming this kind of deposit bonus, because you won't get any extra bonus cash in return.
How to handle bonus disputes at online casinos


18 January 2012
Players must always ensure that they have read and fully understood the terms and conditions of an online casino bonus. Failure to familiarise yourself with the requirements in order to fully benefit from a promotional offers often results in players not achieving their full bonus, and this is through no fault of the casino.

Registered members are generally not aware of the wagering (playthrough) requirements needed to complete a bonus. The limits set by most online casinos are also generally not within reach of most player's realistic capabilities. The bonus will require the player to wager a large amount of cash and within a certain period of time.

Many players simply do not have enough hours in the day to complete the wagering requirements and therefore will not receive the full bonus. This is the players fault for not realising the commitment needed in the first place, prior to signing up. To receive a sign up bonus (for example a matching deposit bonus), simply depositing the minimum amount is also not always enough, which players also tend to overlook.

How exactly do you redeem online casino bonuses?


14 January 2012
There are in fact several different answers to this question and this will depend on which type of online casino bonus you are trying to redeem. The starting point to redeeming any online casino bonus is to actually sign up to the casino and become a registered member. Casinos do not just hand out bonuses to any old internet surfer.

Registration is usually free and simple and there is also usually a rule with most online casinos that states that only one member per household may register an account. You cannot open multiple accounts with an online casino and use the same house address. Once you have become a member of the casino, you can now start to redeem your bonus. The registration is the easy part.

There are numerous 'No Deposit Casinos' out there today, which offer new players a small amount of bonus funds to get you started, for free! This could be anywhere in the region of £2 up to a maximum of usually no more than £25. Players do not normally have to make a deposit into their account to receive these funds and this bonus cash will appear as either 'Free Cash', or 'Bonus Funds'. Whatever the casino calls this cash, it is free and can be used to play on selected games in the casino in the Real Cash Mode.

How to play with online casino bonuses, so that you get the most out of them!


13 January 2012
Online casinos have recently started offering players up to three different welcome bonuses to choose from. This means that a player can select a welcome bonus to better suit their budget. Choosing the right bonus to correspond with the amount of hours that you can play at a casino or how much cash you are likely to spend throughout the month will help you maximise what you can take from the bonus.

Half of the casino bonuses are aimed at enticing new players and getting them to sign up, whereas the other half of the available casino bonuses are for loyal registered members.

For those players who are looking to squeeze as much as they can out of a special offer, probably the most profitable deal to go for (if you have the choice) is the matching deposit bonus. Providing the player has enough funds to deposit large, they should deposit as much as they can (up to the maximum deposit limit) because this is just usually a one-off special offer and there is no point in wasting the free cash that is available.

What are Wagering Requirements and how does it affect your Casino Bonus?


18 November 2011
Many online casinos today offer a loyalty program where players must wager a certain amount of cash within a certain period of time to receive a cash bonus. Other bonuses are available upon signing up for the first time, but to take advantage of either of these bonuses, players must adhere to the 'play-through' wagering requirements.

In simple language, players must spend a certain amount of cash before even thinking of receiving the bonus. This will require plenty of time spent at the casino and by only playing on selected games. If the wagering requirements are not met within the selected period of time, players can wave goodbye to their bonus, which seemed quite realistic when they first started playing.

When the actual wagering requirements are realised, it doesn't take a genius to see that if a player does actually manage to wager the required amount, they have been very lucky. Players will need to spend plenty of hours on the computer. In fact, several hours of solid playing time per day is generally what it would take to fully receive the bonus cash. If you only have a few spare hours per week, there is very little chance that you will benefit from the special offer.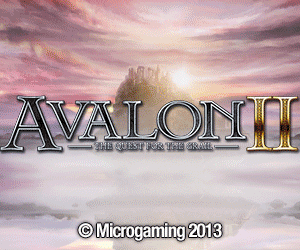 Most popular blog categories