Tag: comedy
Top Vegas Shows - Todd Paul Brings Unique Humor at a Great Price


25 April 2010
Las Vegas isn't at all shy about grabbing up the hottest comedians and throwing them on stage. Currently playing at the Night Owl Showroom at the Hooters in Sin City, Todd Paul has an ongoing show where he single handedly quashes every preconceived notion about a stand-up comic with his never-ending onslaught of energetic banter.
If you were going into the latest Avatar-like movie and was handed a pair of 3D glasses at the door, you probably wouldn't think twice about it. The glasses are to enhance what you see on the screen. But when someone hands you 3D glasses walking into a comedy show, you have to wonder exactly what you're in store for.
This is what separates Todd Paul from the run-of-the-mill comedian. His show not only features stand-up comedy skits, but you're also getting a visual performance that's sure to leave a lasting impression. The man's appearance alone is enough to make you remember. Todd's a burly man with tatted-up arms, bright red glasses and long brown hair.
Top Vegas Shows - Anthony Cools - the Uncensored Hypnotist


07 April 2010
Hypnotists are pretty common commodities on the Las Vegas scene. In fact, they come a dime a dozen. No matter where you venture in Sin City, you're bound to find some guy waving his pocket watch around, telling you that you're getting sleepy. However, Anthony Cools, a raunchier, livelier hypnotist, does things a little bit differently.
Currently playing at the Paris Las Vegas on Las Vegas Boulevard, Cools ups the ante of hypnotism with his widely popular show, Anthony Cools – The Uncensored Hypnotist. He makes a good living by taking something so common and adding a touch of knee-slapping comedy and R-rated absurdity.
A warning for people thinking of attending Cools' "uncensored" show: Do not show up if you're easily embarrassed. Some of the things Anthony gets his volunteers to do on the stage help give credence to the "what happens in Vegas stays in Vegas" clichéd saying. However, guests know what they're in store for, and it's all done in "clean" fun.
Top Vegas shows - Drew Carey and The Improv All-Stars


19 March 2010
The Super Bowl is perhaps one of Las Vegas' busiest times of year. With a city literally built around betting, it's no surprise that gamblers pour in from far and wide; and the NFL's biggest game simply provides them a great excuse to make the trek. For nearly a decade now, Drew Carey has taken advantage of the stir and has hosted an improv show.
Drew Carey and the Improv All-Stars is a mirror image of the other show Drew used to host with the world's funniest improvisation comics, Whose Line is it Anyway. Due to legal hassles, Drew and crew cannot use the name, but the Improv All-Stars is basically the exact same show with much of the same cast.
Although Drew and the show roll in around the same time every year, they're also known to pop up at other times and in other locations. It's not an ongoing show in Las Vegas, but dates are set frequently enough that anyone wanting to watch it can easily set their Vegas trip schedule for the purpose.
Top Vegas Shows - Scarlett And Her Seductive Ladies Of Magic


11 November 2009
The world of magic is mostly dominated by men. Now, this isn't a slight to the fairer species; it's just how it happened out. When magicians became popular and accepted (as in, not burned at the stake), the world attitude of women was that their place was better suited in the home or as mere sexual objects.
Well, women have proven this to be a false premise, and the Las Vegas show Scarlett and Her Seductive Ladies of Magic proves that women can handle themselves in the decidedly male world of magic. However, the gratuitous nudity may suggest that being desired and thought of as a sex object couldn't hurt things too badly.
After a successful run with a family friendly show at Planet Hollywood's V Theater, Scarlett decided to take the step and incorporate nudity into her performance. The Riviera magic/nude entertainment show runs on a relatively simple premise. A single-named performer, Scarlett, performs run-of-the-mill magic tricks as her nude assistants - and some other nude women along the way - help out.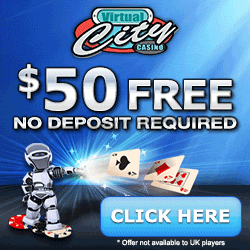 Most popular blog categories