Tag: conservatives
The Reform Club, London - luxurious & proud home of the British Whig Party


03 February 2010
One of the largest private members clubs in London is also one of its oldest and most popular. The polar opposite of the Carlton Club for Conservatives, the Reform Club has been the proud home of Whig Party and Liberal members for nearly 200 years.
Although it's labeled a gentlemans club - because that's how they all started out some centuries ago - the Reform Club has allowed women full membership since the 1980s. Whereas most of these private clubs have tapered off in popularity, the Reform Club has maintained a high membership and remains one of the higher-priced and more elitist clubs in the immediate area .
Edward Ellice, Whig whip and purveyor of Hudson's Bay Company, a wealthy bank in England in the 1800s, founded the Reform Club in 1836. Ellice is credited with nearly single-handedly seeing the Reform Act of 1832 passed, due to his relentless lobbying efforts.
Tags:
james bond
,
pierce brosnan
,
london
,
hollywood
,
pall mall
,
conservatives
,
liberal party
,
whig party
,
h.g. wells
,
edward ellice
,
hudson's bay company
,
reform act of 1832
,
brooks's club
,
sir charles barry
,
jules verne
,
around the world in eighty days
,
die another day
,
winston churchill
,
carlton club
,
Posted in:
History
,
Private members clubs
, |
Comments (0)
The Cobden Club London - A cornerstone of the free trade movement


22 January 2010
As the political landscape in England started to change in the mid to late 1800s, various political parties were doing whatever they thought necessary to grow their base, share and hone their ideas and ultimately effect change in the country.
While the Conservatives, Whigs, Liberals and other political parties had their fair share of property and membership, so too did lesser known parties, like those affiliated with the Free Trade doctrine. For the Free Traders, the Cobden Club was founded. Although not technically a recognized political party, believers in the Free Trade doctrine still had large numbers and a branch of the liberal base.
The original Cobden Club was founded in 1866 and had exclusive membership. All members, no matter what their main political affiliation, were firm believers in free global trade and how it would subsequently bring peace and prosperity to much of the world.
Tags:
burlesque
,
london
,
conservatives
,
whigs
,
liberals
,
performing arts
,
concerts
,
free traders
,
cobden club
,
richard cobden
,
john bright
,
anti-corn law league
,
cobden-chevalier treaty
,
Posted in:
History
,
Private members clubs
, |
Comments (1)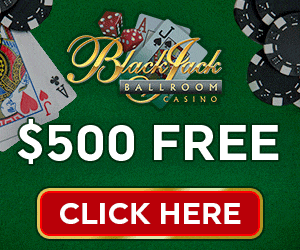 Most popular blog categories