Tag: f1
As The 2011 Grand Prix Season Begins Who Are the Forerunners?


27 March 2011
The Australian Grand Prix kicks off on Thursday 24th March – but who are the drivers for this year's big event in Australia?
The Red Bull team have Sebastian Vettel and Mark Webber as their main drivers this year. Mark Webber is back on top form after an injury in 2008 following a crash, but he is now fully recovered. Their reserve driver this year will be Daniel Ricciardo.
Vodafone's McLaren Mercedes sees two very strong drivers take the seat in Lewis Hamilton and Jenson Button with Gary Paffett on reserve. Fernando Alonso and Felipe Massa are the top drivers for Scuderia Ferrari Marlborough, and this year there they have three reserve drivers: Giancarlo Fisichella, Jules Bianchi and Marc Gené.
Denny Hulme the F1 New Zealander


28 December 2009
Formula One Racing has seen more than its fair share of legends, many of whom have suffered a horrific fate at roughly 200 miles per hour. Denny Hulme's legend, although rightfully belonging in the same breath with others of the famous sport, is somewhat of a paradox.
After an impressive F1 career, retiring and subsequently coming back to race, Hulme suffered a heart attack while driving his BMW M3 at the Bathurst 1000, making him the first F1 champion to die at the wheel due to natural causes. This instantly transformed the successful racer into a legend, and in his biography, Memories of the Bear, Hulme's life is chronicled with the reverence of a deity.
Denis "Denny" Clive Hulme was born in New Zealand on June 18, 1936 on a small tobacco farm. After leaving school, Hulme went on to work in a garage, where his love for automobiles only intensified. Wanting badly to race, Denny saved up enough to purchase an MG TF and entered his pride and joy into hill climbing events, where he would experience enough success to move up in the world of racing with the purchase of a Cooper Climax. He was then chosen for the New Zealand drive to Europe program and worked as one of Jack Brabham's mechanics while there.
Jack Brabham - the first F1 driver to use a rear-engine car


04 December 2009
Born on April 2, 1926 in Hurtsville, Australia, John Arthur Brabham is a former Formula One racecar driver. With a career that spanned 15 years, "Jack" Brabham managed to keep his name in Formula One racing for a total of 5 decades.
Brabham was always involved with cars, working as a mechanic from a young age, and learning to drive at the age of 12. He left school to work at a local garage at only 15-years-old, while taking courses in mechanical engineering. Throughout his F1 career, Brabham secured 3 Championships, 14 wins, 31 podium finishes, 13 Pole Positions, and 12 fastest laps.
Brabham was always interested in cars due to his family's involvement, but being a racecar driver wasn't the only driving force in Jack's life. Instead, he served in the Air Force during WWII and then opened a small repair business in 1946.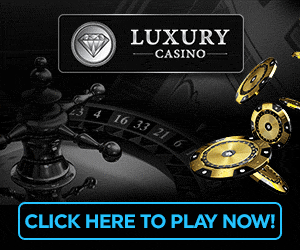 Most popular blog categories