Tag: hollywood
What were the Best Branded Online Slot Machines that Arrived in Casino in 2014?


02 March 2015
Branded online slot machines are quite often the most popular of all online casino games and it is usually the branded slots from Microgaming, Playtech and Net Entertainment that players tend to enjoy playing on the most. Branded slot machines are generally based on Hollywood blockbuster movies, famous television shows, game shows, board games & celebrities and in 2014, plenty of these awesome new online slots arrived in casinos.
Let's start by taking a quick look at some of the best branded slots from NetEnt that arrived at some point in 2014. Back in April 2014, NetEnt launched a brand new Aliens slot machine and this can now be found in almost every fully licensed NetEnt casino. This slot is based on the 1986 sci-fi movie of the same name and it contains a multi-level second screen bonus round which is quite unlike any bonus round that you can find on most other slot machines. Speaking at the time of the release was the Chief Product Officer of NetEnt, Simon Hammon.
NetEnt Unleashes Creature from the Black Lagoon


30 April 2014
Net Entertainment (also known as NetEnt) has released an impressive catalogue of online slot machines, but some of their most famous ones are their branded slots. On December 3rd 2013, NetEnt released its very latest branded slot called Creature from the Black Lagoon. This new branded NetEnt slot is based on the 1954 Hollywood blockbuster movie of the same name which starred Richard Carlson and Julie Adams.


NetEnt teamed up with Universal© to create this new action and feature packed slot, but this isn't the first time that NetEnt has collaborated with Universal Studios. Some of you may already be familiar with Frankenstein and Scarface, which are two other popular branded slots from NetEnt.
Hollywood Gamble - The New Fantasy League


02 August 2013
Chances are good that you know at least a few people who completely love Fantasy Football. In the months leading up to the NFL season, these diehards spend hours meticulously going over their roster, choosing their dream teams, participating in drafts and then monitoring games to see how their fantasy teams are doing. The hobby's popularity is so vast that there's even a show on FX called "The League" based on this often time-consuming hobby.
Review of Serenity Spa


21 April 2011
The Serenity Spa is nestled into the beautiful English countryside in County Durham, with its rolling hills and wonderful lighthouse right on the coast where the raging waves crash against the shore. The spa is housed inside a Georgian style building, reflecting some of the country's history.

The spa has won awards including the Best Spa for Style by the Sunday Times, a national British newspaper, as well as Best UK Spa by Condé Nast Traveller. These awards prove the popularity of the complex.

Feng Shui is the inspiration for this spa's oriental decor, and the entire place is clad with limestone, granite and teak to add to the tranquil and serene atmosphere making it a place where deep relaxation and meditation is possible.

B - BeatleShow Tribute! At Planet Hollywood Resort and Casino The Fab Four Show


26 December 2010
The Beatles show provides an hour and a half of great entertainment with singing that almost matches up to the originals and takes one back to the days when Paul, Ringo, George and John made the worst of the days seem better.
The theater is located right across the street from Bellagio and is very convenient to reach; being situated in the middle of the Strip. The vouchers for the Beatles show are easily available from online bookings through Viator and the VIP seats recently re-hauled offer an improved view of the show. It appears like a seamless experience as the tickets are easily handed over on presenting the vouchers at the box office in the theatre.
As for the show itself, the Fab four -- the main singers of the Beatles show -- are superb as they sing and they even look like the original Beatles. For a Beatles fan, it can be described as a delight to the eyes and the ears. The guys perform a few of the greatest hits including "I Want to Hold Your Hand", "Hard Days Night", "Twist and Shout", "Sergeant Peppers" and "Hey Jude".
A Review of V: The Ultimate Variety Show at Planet Hollywood Resort and Casino


16 December 2010
Taking a break to Las Vegas? Then check out this review of V: The Ultimate Variety Show at Planet Hollywood Resort & Casino for information on one of the best sources of entertainment that Vegas has to offer.
This nightly show at Planet Hollywood is not for the faint hearted, with outrageous and high energy entertainers taking to the stage to amaze and astound you with their exciting acts from around the world.
There is a huge assortment of shows and acts, including various performances including comedians, stunt men, magicians and illusionists. Each show has a rotating selection of artists who guarantee ultimate entertainment. You just cannot miss this if you're visiting Vegas.
A Short Review of Los Angeles, CA


08 December 2010
Choosing whether a place is your cup of tea before you've seen it can be tough, so here is a short review of Los Angeles, CA, to help you decide if it's for you.
LA has got to be one of the trendiest cities in the world, set in the beautiful state of California in the US. It's packed border to border with daydreamers in search of their big break, since it's home to the world's most famous neighbourhood -- Hollywood.
And it doesn't end there. It also houses the wonderfully wealthy neighbourhood's of Beverly Hills where many of the Hollywood celebs have made over sized mansions their homes, and Bel Air, the famous set of the Fresh Prince.
All-time Icons of Cinema - Robert Redford


16 July 2010
Actor, director and mainstream political activist Robert Redford was born on August 18, 1936 in Santa Monica, California. Over the course of his long career, Redford has become increasingly generous with his charitable donations, and also increasingly political, famously standing directly against the latter Bush administration.
Redford was born Charles Robert Redford, Jr. and was an extremely talented baseball player when he was young. In fact, Redford landed a baseball scholarship and played at the University of Colorado in Boulder in 1955. Robert was one of the top college prospects in the nation until his mother died suddenly, leaving Robert shattered.
After being kicked off of the baseball team for drinking and an overall lack of performance, Redford set his sights on becoming a painter. He took a job at a Los Angeles oil field solely to fund his ambitions of moving to Paris and attending art school. He ended up studying with artists in Italy, but by 1958, Redford grew bored of the life.
Biography of Acting Legend Paul Newman


01 July 2010
World renowned actor Paul Leonard Newman was born in Cleveland, Ohio on January 26, 1925. Throughout Newman's life, the talented performer tried various Hollywood roles on for size, but always managed to climb back into the "ladykiller" role that launched his career and made him famous.
Apart from being a celebrated actor, Newman was also an extremely charitable person. The successful food company he started, dealing primarily in salad dressings, earned millions of dollars annually. Paul donated every penny of his food company's earnings to various charities around the globe.
Paul Newman never intended on being an actor. Growing up in an average family in Shaker Heights, Ohio, Newman wanted to be a professional athlete after falling in love with sports and spending days at his father's sporting-goods store. He did act some as a child, however, in various school productions.
Biography Of Screen and Stage Legend Fred Astaire


24 June 2010
Born on May 10, 1899 in Omaha, Nebraska, Fred Astaire is highly regarded as one of the earliest and most influential celebrity entertainers of the 20th century. His career, spanning Broadway, Hollywood and even the popular charts as a recording artist, is one of the most celebrated in American history.
Astaire was born Frederick Austerlitz to second-generation German and Jewish immigrants. The family had moved to Nebraska due to Astaire's father landing a job with a brewing company. Fred's mother prompted her children to perform as a way to escape the drab surroundings, and Fred and his sister Adele soon started performing their act.
The family returned to New York City soon after Fred's father lost his job. In 1905, the brother-sister act started to use the name Astaire instead of Austerlitz and the duo soon became known as the best child act in the area. After Adele sprung up a few inches taller than Fred, the pair took a break.
Biography Of The Singer And Film Star Liza Minelli


19 June 2010
Liza Minnelli was born on March 12th, 1946 in Hollywood, California to Judy Garland and Vincente Minnelli. Her parents were both active in the film industry her father was an acclaimed film director and her mother was successful in both film and music. While in High School she went to Fiorello H. LaGuardia High School of Music & Performing Arts in New York.
At the young age of three Minnelli first appeared on film in a movie with her mother called In The Good Old Summertime. It wouldn't be until 1963 that Minnelli would first start performing professionally on a regular basis. She won the Theatre World Award for her performance in The Best Foot Forward in 1963.
Minnelli was also active in the music industry when she was 19 she made her debut as a nightclub singer at the Shoreham Hotel in Washington, D.C. In the years to follow she would appear in stage performances in Las Vegas, Los Angeles and even New York City. It would be this success that would give her the opportunity to record a number of albums for Capitol Records including Liza! Liza.
A Short Biography of Actress And Philanthropist Audrey Hepburn


18 May 2010
Iconic actress and philanthropist Audrey Hepburn was born on May 4, 1929 in Brussels, Belgium. To this day, Audrey remains one of Hollywood's most loved stars, and she's sometimes credited as the first legitimate non-blonde movie star in cinema history. She was well known for her beauty and grace on the screen, but she also became loved for her generosity off screen.
As a young girl, Audrey moved to England when her father's job as an insurance agent meant the family needed to relocate. Due to the growing tensions in the world because of Hitler and the Nazis, Hepburn's parents divorced in 1935. Her father was a Nazi sympathizer and all but wrecked the family with his ideology.
Although she was only 6 years old at the time, Audrey carried this traumatic experience with her for the rest of her life. She was forced to move again when the Nazi's threatened invasion in 1939. She relocated to the Netherlands with her mother. Unfortunately, the Netherlands fell to Nazi occupation in 1940, so the family made the best of their surroundings and didn't flee.
A Short Biography of Dudley Moore


26 April 2010
Talented actor and comedian Dudley Moore was born April 19, 1935 in Dagenham, London. Dudley was only 5 foot 2 inches tall, but his impressive swagger and comedic talents made him a hit with the ladies and earned him the nickname "The Sex Thimble." Moore was an active performer until his death in 2002 at the age of 66.
Dudley's story has become something of a legend where the actor is from. Being born to a lower working class family and raised in the notoriously meager East London, Moore always showed great determination in his life, overcoming his status, his height and a deformed left foot to lead an extremely successful life.
Although Moore had developed a joking personality at an early age, he didn't necessarily aspire to be a comedian. Instead, Dudley wanted to become a musician. He began at an early age as a chorister and organist at church before earning a degree in music composition from Oxford and becoming an accomplished pianist.
Legends of Cinema - Jane Fonda


02 April 2010
Actress, fitness guru and stark political activist Jane Fonda was born on December 21, 1937 in New York, New York. Jane was a child of privilege, enjoying the fruits of her father's - actor Henry Fonda - labor. From her plush surroundings in the big city, Fonda decided to follow in her father's footsteps at a relatively early age.
Jane attended Vassar College after graduating high school, and soon after that, she began to study acting and working as a model. Eventually, with her own proven talents and her father's name to prop her up, Jane landed a role in the 1960 film Tall Story. Although the film met only mediocre success, Fonda was a standout and her career began to take off.
The 1960s were a crazy time in Hollywood for actors. With the assassination of John F. Kennedy and a war in Vietnam that most in the elite culture shunned, more and more actors began to fervently speak out against America's involvement overseas and even its lack of social justice here at home.
Legends of Cinema - Christopher Reeve


24 March 2010
Emblematic actor and stark advocate for stem cell research Christopher Reeve was born September 25, 1952 in New York City, New York. Although he will always be remembered as Superman, Reeve actually had a very long movie career that saw him suit up for various roles.
At an evening horse riding competition in Culpeper, Virginia in 1995, Reeve fell from his horse and landed on his neck, suffering extreme spinal cord injuries. He became a quadriplegic and required both a wheelchair and breathing machine until his death in 2004.
After the accident, Reeve launched himself into the movement for furthering research into stem cell technology. He is known to have said that he has led a fuller life since thew accident and today, both his Reeve-Irvine Research Center and Christopher Reeve Foundation continue to do great work in the field of spinal injuries and stem cell research.
Marilyn Monroe - One Of The Biggest Hollywood Icons


27 February 2010
Marilyn Monroe was undoubtedly one of the most famous actresses from the 1950s. She was born as Norma Jeane Mortenson but later baptized as Norma Jeane Baker.

Norma Jeanes childhood was everything but idealistic, her mother was mentally ill therefore she spent a great deal of time as a child in foster homes and orphanages.

Norma Jeane caught her first modeling break in 1946 when it was suggested by a photographer that she apply to The Blue Book Modeling Agency.

Norma Jeans career didnt come easy to her, as there were changes she needed to make in her life to make it happen. Some of the most notable at that time were dying her brunette hair to blonde and divorcing her husband who was unsupportive of her career.

She went on to have a very successful modeling career and would eventually become one of Blue Books most successful models. As a result of her success she was discovered by Ben Lyon from 20th Century Fox. After impressing company executives during a screen test Norma Jeane was offered a six month contract. The only catch was Norma Jeane needed a stage name, and with that Marilyn Monroe was born.
The Reform Club, London - luxurious & proud home of the British Whig Party


03 February 2010
One of the largest private members clubs in London is also one of its oldest and most popular. The polar opposite of the Carlton Club for Conservatives, the Reform Club has been the proud home of Whig Party and Liberal members for nearly 200 years.
Although it's labeled a gentlemans club - because that's how they all started out some centuries ago - the Reform Club has allowed women full membership since the 1980s. Whereas most of these private clubs have tapered off in popularity, the Reform Club has maintained a high membership and remains one of the higher-priced and more elitist clubs in the immediate area .
Edward Ellice, Whig whip and purveyor of Hudson's Bay Company, a wealthy bank in England in the 1800s, founded the Reform Club in 1836. Ellice is credited with nearly single-handedly seeing the Reform Act of 1832 passed, due to his relentless lobbying efforts.
Biography of Jude Law


16 December 2009
Although the "Hollywood" culture is decidedly American, British actors and actresses have always been more than welcome into the elite California club; moreover, Britain has a large enough market for celebrities to thrive in as is, even without help from the west. Jude Law, what many would describe as a crossover, experiences the best of both worlds.
The English actor has been a star in his home country and over in the States for over a decade now, and though his career has slowed down a bit, it certainly hasn't tapered off completely. Jude graces the covers of magazines and pops up in films as regular as the rain. Of course, these days it's more like the California rain - a bit rarer than the UK's.
David Jude Law was born December 29, 1972 in Lewisham, London, England. Jude would start his on-stage career early in life. His parents were both schoolteachers, and at only 13 years of age, he began acting in productions such as Joseph and the Technicolor Dreamcoat.
Unlike many young aspiring actors who graduate, attend drama school, and then claw their way through the ranks until that big break arrives, Jude was plucked out of school, barely a teenager, to act on the British soap Families. After this role garnered some success, Jude quit school altogether at 16.
Sienna Miller - truly one of Hollywood's "it" girls


13 November 2009
The movie industry seems to always have room for the blondes. In Sienna Miller's case, she doesn't fit the archetype mid-1900s voluptuous, glam blonde bombshell, but Hollywood does have a soft spot for her innocent charm and drop-dead gorgeous looks.
Unfortunately, as Miller's career started, she was known simply as Jude Law's girlfriend. As the two met and planned on getting married while starring together in the 2004 film Alfie, Law and Miller made tabloid headlines, first for their seemingly perfect relationship, and then again after news leaked about Jude's philandering. Nevertheless, Miller survived this onslaught of bad publicity and her career is still pushing forward today.
Born December 28, 1981 in New York City, Sienna Rose Miller moved to England as a child with her family. She went to the Heathfield School in Ascot and studied for a while at the Lee Strasberg Institute.
Jack Nicholson - one of the best actors in history


30 September 2009
Jack Nicholson is one of the most revered actors in Hollywood's long and illustrious history. Starring in classics, like The Shining, Chinatown, and The Postman Always Rings Twice, early on in his career, Jack set the stage for a classic on-screen demeanor that he would carry on through mega-hits like The Witches of Eastwick, Wolf and The Bucket List.
Nicholson's mere presence in A Few Good Men made the movie a smash hit. His famous line, "You can't handle the truth!" is one of the most-repeated movie lines of all time. At 72 years of age, Nicholson is still going strong.
The man we know as "Jack" was born John Joseph Nicholson on April 22, 1937 in Neptune, New Jersey. A child of the Great Depression, Nicholson's early life was typical Americana, and he got by on very little. Jack wanted to be an actor by the time he was finished with school, and shortly after he graduated at age 17, he moved out west to Los Angeles to try to break into the business.
Nicholson's true life story is much like a Hollywood tale, and many actors have tried his approach since. He was working as an office boy at Metro-Goldwyn-Mayer, and eventually caught a break and landed a role in The Cry-Baby Killer, a 1958 horror film by Roger Corman.
Bio of Movie Legend Bo Derek


27 August 2009
Bo Derek is perhaps the only actress in the history of Hollywood to be given a number as a nickname. During her heyday, people simply referred to Bo Derek as "10," complimenting her physical prowess as one of the most gorgeous starlets of the day; and not to mention the fact that she starred in a movie of the same name.
The 52-year-old actress is still appearing in the occasional role today, but her past films have almost all become instant classics, though for reasons other than acting. Movie buffs have an affinity for the Hollywood beauties of old, and Bo Derek is about as beautiful as they come.
Like a lot of actresses of the time, the name "Bo" was chosen for stage purposes; "Derek" was the last name of her former husband. She was born Mary Cathleen Collins in Long Beach, California on November 20, 1956.
World's Most Expensive Properties - Aaron Spelling's Mansion


09 July 2009
The late Aaron Spelling is known for introducing a generation of teens to such primetime classics as Beverly Hills, 90210, and Melrose Place, as well as a long list of other hit shows and high-grossing movies over the years. His home just outside of Los Angeles, California, "The Manor," is considered one of the world's 10 most expensive properties.
The legendary producer had the home built in 1991 and made sure to include all the luxuries that any self-respecting entertainment mogul could ever want. The Manor was built atop the lot where Bing Crosby's former home stood. Spelling spent an estimated $47-million on the mansion.
The Manor contains over 56,000 square-feet of floor space, making it the largest single-family (residence) home in all of Hollywood. Although it rests only on a six-acre lot, the home easily stands out amongst all other of Hollywood's large and robust dwellings.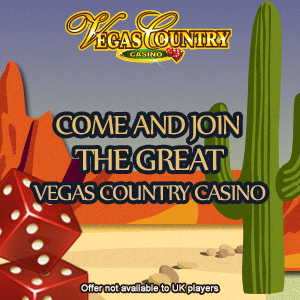 Most popular blog categories