Tag: ian fleming
Sean Connery - The Quintessential James Bond


21 December 2009
Sir Thomas Sean Connery, or Sean Connery as most know him, was born on August 25th, 1930, in Fountainbridge, Edinburgh, Scotland. As one of the world's most celebrated actors, Connery has acted in numerous films over the years, including the James Bond series.
Though he is officially retired from acting now at the age of 77, Connery is often considered the best to ever don the title of 007. Connery has appeared in seven Bond films: Dr. No, From Russia with Love, Goldfinger, Thunderball, You Only Live Twice, Diamonds Are Forever, and Never Say Never Again.
This daunting actor was discovered by Harry Saltzman and Albert R. Broccoli after other aspirants to the Bond role were eliminated. Cary Grant and James Mason, each a very popular actor respectively, refused to sign on to star in a series of films due to the studio's low budget. Because of this, the producers were forced to hire an unknown.
A quick run down on George Lazenby as James Bond


24 August 2008
Australian actor George Robert Lazenby was born September 5, 1939 in Queanbeyan, New South Wales, Australia. Lanzenby worked as a salesman at a Morris Motor Company dealership in Canberra after leaving school early. He also worked as a ski instructor and won several skiing competitions. In an Australian band called The Corvettes, George played bass guitar.
He proudly served in the Australian Army Special Forces, reaching the rank of Sergeant, and becoming an unarmed combat instructor. In 1964, he moved to London, England to become a model, and then later landed a job as an advertizing actor. Lazenby's time as a model made him the highest grossing male model in the world, earning over a million dollars after inflation. Lazenby may be recognizable to some from his job as the European Marlboro Man.
After working in television advertizing and an Italian B-movie, Lazenby's first real acting role was as James Bond in On Her Majesty's Secret Service in 1969. Lazenby was the second Bond, immediately following Connery whose portrayal of the character was always in question.
Sean Connery and his James Bond journey


24 July 2008
Sir Thomas Sean Connery was born August 25, 1930, in the Fountainbridge region of Edinburgh, Scotland. He grew up in an impoverished environment as the son of a truck driver. Connery left school and ultimately joined the Royal Navy.

After serving for a while, Connery has to be released to do medical issues with ulcers. He held many jobs before finding his calling. He's worked as a laborer, lifeguard, a model, a lorry driver, and a coffin polisher. In 1953, Connery represented Scotland at the Mr. Universe Contest and took home 3rd place.

After his bodybuilding career, Connery landed a job in the chorus with the touring company of South Pacific, where he went on to start in various stage productions, and finally making a television debut in 1956.

Most know Connery as the quintessential James Bond, but upon his audition, Ian Fleming, the author of the James Bond novels, described Connery as the anti-Bond, stating that Connery was nothing like the character he created. Despite Fleming's opinions, Connery was cast as the first James Bond in Dr. No in 1962.
A little story of a Bond called Roger Moore


19 July 2008
Sir Roger George Moore was born October 14, 1927, in Stockwell, south London, England. He is the son of a noted policeman. At the age of 15, Moore entered an art school with aspirations or becoming a painter, later becoming an apprentice at an animation studio.

In the mid 1940s, Moore appeared as an extra in crowd scenes in movies. Studying at the Royal Academy of Drama, Moore appeared in various plays in the West End, before ultimately being inducted into the British Army. He served in the rank of 2nd Lieutenant with a Combined Services Entertainment Unit in Germany near the end of WWII. Moore worked in theater, radio, television, and as a model after his military career ended.

In 1953, Moore went to the United States and landed a film contract with MGM. He would go on to act in several films. His biggest role was as the charming Simon Templar in the television series The Saint.
Biography of James Bond creator Ian Fleming


04 July 2008
Born in Mayfair, London, 1908, Ian Lancaster Fleming was a British author, journalist, and World War II Navy Commander. Though, in popular culture, Fleming is best known for creating the James Bond character, chronicling his adventures in twelve novels and nine short stories.

Also accredited to Fleming are the children's story, Chitty Chitty Bang Bang, and two other non-fiction books. Fleming died in 1964, but his timeless character James Bond continues to live on with numerous movies, the more recent movies being throwbacks to the first book, Casino Royale, and its sequel, Quantum of Solace.

Fleming was born to Valentine Fleming, a Member of Parliament, and his wife Evelyn Ste Croix Fleming. He was the younger brother of travel writer Peter Fleming and the older brother of Michael and Richard Fleming. Fleming was educated at Sunningdale School in Berkshire, Eton College, and at the Royal Military Academy Sandhurst.


James Bond Plays the Casinos - The Top Five Scenes


18 June 2008
Although Casino Royale is an obvious clue that the movie will feature gambling, gambling scenes and James Bond's predilection for the game of Baccarat, this James Bond movie is far from being the only movie that includes scenes of Bond enjoying one of his favorite pastimes.

The James Bond character reflects everything that is the ultimate gambler--coolness in the face of danger, calm when the opponents are obviously increasing to the boiling point, intelligent enough to know when to play a hand and how to make the best use of the hand he is dealt, and oozing with self-confidence.

Casino Royale was written by Ian Fleming, with the casino scene based on a visit to the Casino Estoril located in Lisbon. In history, the Casino in Portugal's capital was a popular gathering place for German agents during World War II.

The novel and earlier versions of the movie have Bond playing Baccarat, but the signature movie capitalized on the increasing popularity of a game called Texas Holdem--a form of poker.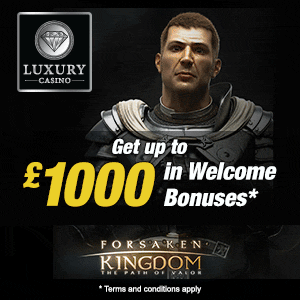 Most popular blog categories