Tag: ipad
Here Are Reasons Why You Should Use Your iPad for Online Casino Games


17 May 2013
Since its introduction into the market, the iPad has caught people's imagination. Today, over 16 million people own iPads and this has led to the development of many apps that make the iPad extremely flexible and versatile, so that people can use it for many purposes.

The popularity of the iPad also has helped online casinos significantly, as people using iPads can access the Internet, which allows them to play their favorite casino games anywhere and anytime. The convenience of using an iPad to connect to the Internet anywhere is perhaps the reason for this. In addition, the touch screen of the device helps to simplify games, giving players the freedom to play the games they are interested in.
Top Online Gaming Experiences for iPad Users


29 April 2013
In theory, the iPad should be perfect for playing online casino games. The touchscreen interface is perfectly suited to making intuitive movements like pressing slot machine buttons or moving chips around a layout, and its shape and portability make it comfortable to use in almost any situation. Unfortunately, Apple's on-going and slightly childish spat with Adobe means that their devices are incompatible with websites that use the latter's Flash Player - which also happens to be the de facto standard for interactive online casino gaming. But fear not, brave casino gamers, as there are plenty of online casinos that have adapted their online offerings for the iPad gamer - here are what we humbly consider to be the best versions of poker, slots, roulette, and blackjack for Apple's wonder-slab.
Top 5 gambling apps for the iPad


30 April 2012
Just a few months ago, there were very few gambling apps for the iPad and although various casino apps are currently under construction, the options are still quite limited. It seems as though it's mainly sportsbetting fans that have more choice when it comes to gambling on the iPad. There are currently more sportsbetting apps available than any other gambling app.
Other apps from companies such as Mecca bingo are now available and several poker apps are starting to appear such as the bet24 poker app, which is awesome. There were apps from other leading brands that could also have made it into our top five, but these ones that feature here marginally beat the other contenders for a top 5 spot in our list of best iPad gambling apps. These applications appear in no particular order of importance because there was no clear winner.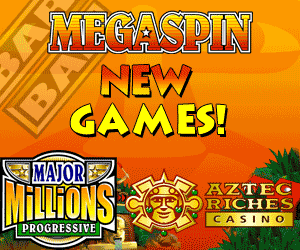 Most popular blog categories