Tag: johnny chan
Johnny Chan Academy


12 October 2012
The Johnny Chan Academy had a turbulent past and was operational for a while, but has since closed down. This section takes a brief look at the Johnny Chan Academy, which was a Casino Dealer School that aimed to teach aspiring croupiers (dealers) the finer details of table etiquette in the casino. This included how to handle the chips in the appropriate manner, how to actually shuffle the cards correctly, how to deal the cards and also taught about standard casino procedures.

The tuition that was available from the Johnny Chan Academy offered extensive knowledge surrounding the most popular Vegas-style cards games, such as Baccarat, Blackjack and various different Poker varieties. This invaluable insight into the world of dealing was aimed at preparing dealers for the inevitable problematic circumstances that could occur while dealing. It also offered potential candidates assistance in finding future employment as dealers.
Doyle Brunson, the legendary Poker Player


07 October 2008
Very few men can put the fear of God into a person while sitting in a chair, wearing a cowboy hat with a smile on their face. A throwback to the Wild West, gun slinging legends, Doyle "Texas Dolly" Brunson commands respect at a poker table. At 72 years of age, Doyle has been playing poker for over 50 years, and is showing no signs of slowing down.
Born in Longworth, Texas in 1933, Doyle Brunson grew up a gifted athlete. He played baseball and ran track for his school, but it was basketball at which he excelled. He was a member of the All-State Texas basketball team, and was actually drafted by the Minneapolis Lakers of the NBA.
But after suffering a severe accident at work, Doyle's basketball career was cut short. After the sporting days were over, Doyle turned the focus on his education. He earned a Master's degree in Administrative Education. It was in college where Doyle started gambling to support himself and pay tuition. After realizing he could make good money gambling, he made it a full-time job.
Tags:
johnny chan
,
amarillo slim
,
doyle brunson
,
doyla brunson
,
texas dolly
,
longworth
,
minneapolis lakers
,
sailor roberts
,
world series of poker
,
poker hall of fame
,
wpt poker walk of fame
,
Posted in:
Poker Tournaments
,
Biographies
,
Poker Players
, |
Comments (3)
World Series of Poker History


09 August 2008
There isn't a poker player alive who isn't glued to his or her seat when the World Series of Poker (WSOP) is on. In fact, there seems to be very few alive who don't go to Las Vegas to enter in the main event. Almost 9,000 poker players entered the main event, making this more of a donkey-fest than an actual testament to one's skill-set.

But nevertheless, professional players such as Chris "Jesus" Ferguson, Phil Hellmuth, Johnny Chan, and many more pros will test their grit and determination against a field of over 8,000 players who seemingly stay in hands just to catch a river card. Not taking anything away from an amateur player, but percentages can be extremely cruel. The last time a "pro" won the WSOP was in 2001 when Carlos Mortensen took down the prize.

The game of poker wasn't played above the table with yelling and flailing limbs in the beginning of WSOP history. In fact, one of the great players at time, such as Johnny Moss, would have quickly put a stop to any insurrection or untimely outbursts. Poker has been played for centuries now, and has ended in injury or death for many cheaters, big-talkers, and owners of outlandish personalities. Texas Hold 'Em hasn't been around quite as long. But once upon a time, it was a highly respected game.


Tags:
phil hellmuth
,
wsop
,
johnny chan
,
carlos mortensen
,
johnny moss
,
jack binion
,
horseshoe
,
amarillo slim
,
doyle brunson
,
stu ungar
,
chris ferguson
,
Posted in:
Gambling History
,
Poker Tournaments
, |
Comments (0)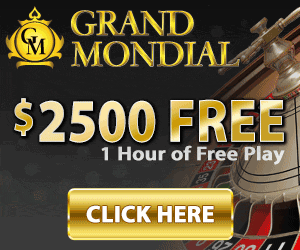 Most popular blog categories