Tag: luxury yacht
Luxury Yacht Sales INDEPENDENCE Builder: Perini Navi


07 October 2010
When thinking about how brutal this economy has been for regular Joe's and Jane's of the world, one might think that something like a luxury yacht wouldn't be a high-valued item. However, large yachts are still being built, bought and sold in today's market. One yacht currently for sale is the impressive Perini Navi-built Independence.
Independence was launched in 1998 by Perini Navi and is one of the largest ships they've built. Coming in at just over 173-feet, Independence is a sophisticated sailing yacht with a classy exterior design and a luxurious and spacious interior that's one of a kind. Perini Navi took care of most of the design in-house, and the builder proved it had a knack for design.
Like a lot of yachts out there, it's customary for a refitting or restyling process after 10 years or so. Independence was no exception, and she was recently refitted in 2008 with new sailing gear, new interior and exterior design features, and a complete overhaul in the entertainment department with many new features added in.
Luxury Yacht Sales KOKOMO Builder: Alloy Yachts


06 October 2010
Yachts in today's world are bigger, longer and faster than most yachts previous. It's not that yachts in general are getting larger, but the demand for private ownership of mega yachts is increasing the world over, even in this time of economic downturn. One of the newer yachts to be built and placed on the market is 2009's Kokomo.
Kokomo is a very impressive sailing yacht, coming in at 58.4 meters and built by world renowned shipbuilder Alloy Yachts. As you can probably glean from their name, Alloy is a state-of-the-art shipbuilder, employing new technologies and composite materials in their yachts.
The benefit of using the latest and greatest materials and technologies is that yachts operate better and for longer now than they have in previous generations. The stronger composite materials mean there's less maintenance to fool with, plus the customary 10-year refitting process can take a back seat to longevity.
World's Most Luxurious Resorts - The Rania Experience


26 June 2010
The Indian Ocean is considered by many tourists to be one of the most beautiful vacation destinations in the world. Entrepreneurs made sure to capitalize on this tropical area and its crystal clear waters when they transformed a small plume of white sand into a private island and one of the most luxurious resorts in the area – the Rania Experience.
The Rania Experience isn't named necessarily for the "castaway" feel of the small island, but actually for the large 86-foot yacht that sails guests around the waters of the Maldives. All together, the yacht and the exclusive resort make for a vacation "experience" and not simply the usual getaway.
The island is nestled in the middle of the Indian Ocean and remains hidden from much of the outside world. Even famous guests of the island find that the usually sneaky photographers are nowhere to be found this far out into the ocean. It makes a nice locale for guests enjoying the freedom of both privacy and the land/sea choice.
World's Most Luxurious Yachts - Forty Love


21 June 2010
Yachts are extremely hot big-ticket items these days. Nearly every wealthy person on the planet is attempting to hit the water in some type of luxurious boat.
For two yacht owners, the usually run-of-the-mill design wasn't going to cut it. They worked with their builders to create one of the best yachts on the ocean today, Forty Love.
Forty Love isn't your typical yacht. Most large yachts over 120-feet long do not differ very much in terms of layout and structure. This yacht, however, is the culmination of decades of ownership expertise. When West Coast Custom Yachts was commissioned to build Forty Love, the everyday playbook was tossed out.
World's Most Luxurious Yachts - Sessa Fly 54


16 April 2010
Sessa has been one of the most formidable names in yacht building for years now, renowned mostly for their stunning line of smaller sportscruisers. Recently, the yacht company decided to take on a more upscale task by building their first ever flybridge model, the Flybridge 54. The key to Sessa's success is that they didn't stray far from their area of expertise.
Instead of taking a chance and attempting to reinvent the wheel, Sessa stuck with what they knew and simply integrated their previous sporting style into the Flybridge. Not only does this make for a sleek-looking boat, but it also allowed Sessa to produce a feature-rich product that rivals boats twice its size.
The normal size for a flybridge design is 54-feet. This leaves little room for the types of accoutrements that larger yachts come equipped with. Even still, by traveling their own path, Sessa incorporated a very large cockpit into the yacht and also kept room for a unique bathing platform that's large yet still blends in with the ship's fast look.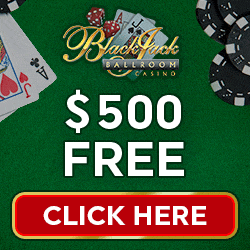 Most popular blog categories