Tag: magic
Top Vegas Shows - Lance Burton one of the worlds few true magicians


09 February 2010
Todays magic seems to be missing something very important: the actual magic. With magicians out there like Criss Angel and David Blaine, the televised feats of death-defying mysticism seem all-too accessible to the average magic fan and far-too Hollywood-like in their special effects to be considered anything remotely magical by those with a proclivity to be left in awe of the feat and not the performance. This brings us to one of the worlds few true magicians, in the purest sense of the word, Lance Burton.
For a dozen years now, Lance Burton has been playing shows at the Monte Carlo in Las Vegas; and while his ticket sales may have taken a hit when Criss Angel waltzed into town with his wildly sporadic rendition of a Cirque du Soleil show with added illusions, all those wanting to watch real magic still gravitate to Lance Burton.
Displaying a hidden rabbit may literally be old hat, but in comparison to the overcompensating and less than gratifying reveals of the big-named magicians, Lance is a pure sip of magic in an industry laced with watered-down imitators.
Top Vegas Shows - Steve Wyrick's Real Magic


20 January 2010
There are really countless types of "magic" show out there. It all depends on what you're after. Luckily, Las Vegas seems to have at least two of each, so even the pickiest person can show up and have a great time.
You can find the traditional magic shows, with no bells and whistles. You can find the larger-scale shows, featuring an assortment of dancers and singers and sexy assistants to entice your entertainment sensibilities. Or, if you're in the mood for grandiose, you can find a show like Steve Wyrick's Real Magic. This show is huge, featuring giant illusions, Broadway-like sets, and plenty of lighting effects, women and loud music to keep your adrenaline flowing throughout.
Truthfully, there's a lot to be said just about the size of the show here. Take David Copperfield for example. In his most famous illusion, the masterful magician made the entire Statue of Liberty disappear. Of course, in actuality, he only had his volunteers sit on a rotating platform, and after the curtain rose, he spun them around to a blank view of the harbor, the Statue still in place at their backs.
Top Vegas Shows - Scarlett And Her Seductive Ladies Of Magic


11 November 2009
The world of magic is mostly dominated by men. Now, this isn't a slight to the fairer species; it's just how it happened out. When magicians became popular and accepted (as in, not burned at the stake), the world attitude of women was that their place was better suited in the home or as mere sexual objects.
Well, women have proven this to be a false premise, and the Las Vegas show Scarlett and Her Seductive Ladies of Magic proves that women can handle themselves in the decidedly male world of magic. However, the gratuitous nudity may suggest that being desired and thought of as a sex object couldn't hurt things too badly.
After a successful run with a family friendly show at Planet Hollywood's V Theater, Scarlett decided to take the step and incorporate nudity into her performance. The Riviera magic/nude entertainment show runs on a relatively simple premise. A single-named performer, Scarlett, performs run-of-the-mill magic tricks as her nude assistants - and some other nude women along the way - help out.
Penn & Teller in Las Vegas Headliner Magicians


21 November 2008
Conspiracy theorists debunked, holistic remedies found to be fraudulent, and the words "Holy cow" were proven to be offensive. Who are the detectives on the case? It's none other than Vegas' own Penn & Teller.
Their hit Showtime late night series "Bullshit" is a number-one rated comedy for the magically talented duo. Penn, who's the tall and talking member of the duo, is sure to tell outlandishly loud tales with Teller, the short and silent "other" half of the duo sets up and carries out most of the tricks.
The two are currently playing at the Rio Hotel & Casino in Las Vegas. Their show doesn't have some catchy name - they're Penn & Teller, they don't need one.
The Number One Illusionist of all time is David Copperfield


04 October 2008
Before Chris Angel and David Blaine came along with their edited for TV magic, David Copperfield reigned supreme as the top illusionist in the world. This master magician has made the Statue of Liberty disappear - enough said.
He plays 500 shows a year and constantly tries to top himself. David has been playing Las Vegas for years, and his magic show always prevails as one of the top entertainment destinations, not only in Las Vegas, but in all of America.
He is hailed by both fans and critics alike as the greatest illusionist of all time. If you've never seen David Copperfield perform, there's no better time than right now. The man has walked through the Great Wall of China, flown through the air, and even made audience members disappear. He's truly one of a kind.
Of course, he can't recreate every televised trick for the Vegas audience, but he does demonstrate similar and equally impressive illusions by using objects a bit more suitable for a stage setting. For example, Copperfield pays homage to his Great Wall walk-through by using a large sheet of metal and effortlessly walking through it.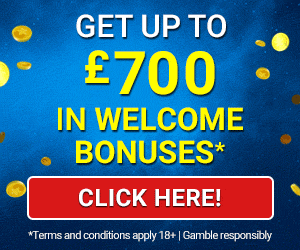 Most popular blog categories