Tag: masters tournament
Does Phil Mickelson Have What It Takes to Win the 2011 Masters?


10 April 2011
Phil Mickelson was the winner of the 2010 Masters Tournament in August, Georgia in the United States. Can he do it again at this year's tournament?
Phil Mickelson was born in June 1970, making him 41 on his birthday in June this year. He turned professional in 1992 when he graduated from his golf scholarship at Arizona State University. And in his 19 years of professional golfing, he has achieved no less than 46 professional wins.
Before he turned professional however, he even managed to rack up 7 wins at amateur level. In 1981 at the age of 10, he won his first championship – the Junior World Golf Championships for boys aged 9-10. Eight years later he won the NCAA I Championship and he also won this the following year, when he also won the US Amateur and the Porter Cup. In 1991 he won the Western Amateur and he also entered into the Northern Telecom Open as an amateur. He then returned to win the NCAA Division I Championship in 1992 for the third time in his amateur golfing career.
Top Runners for the 2011 Golf Masters Tournament


09 April 2011
The Masters Tournament, held in Augusta, Georgia in the United States is just around the corner, kicking off in the first full week of April. But who are the favourites for this year's tournament?

Although Tiger Woods has had a bit of a dry spell in recent years, he is still the favourite for the 2011 Masters Tournament. Since his last championship win at the US Open in 2008, Woods has been plagued with rumours about extramarital affairs, and a car accident in 2009 which left him with facial injuries. Since then, he has won the WGC Bridgestone Invitational but no majors. But bookies think he is now almost back on top form and that we will see a comeback in April. Tiger is at the top of the Official World Rankings and has been given odds of 5-1 to win.

Other top runners include Phil Mickelson, Rory McIlroy, Lee Westwood, Dustin Johnson, Anthony Kim and Padraig Harrington.

Phil Mickelson is an American professional golfer who has won four major championships and 38 PGA Tour events during his professional career. He was born in June 1970 and he was the winner of the Masters Tournament last year in 2010. Mickelson started his golfing career during college, when he began a golf scholarship at the Arizona State University. He graduated from college in 1992 when he turned professional. He won his first Masters Tournament in 2004, the second in 2006 and the third last year.

The History of the Masters Golf Tournament


07 April 2011
The Masters Tournament is a golfing tournament that takes place every year in Augusta, Georgia in the United States. It is one of the four annual major professional golfing events and is usually held in the first week of April each year. The Masters Tournament is the only one of the four major golfing events that takes place in the same location every year. The other major events are the US Open, the British Open (also known as the Open Championship) and the PGA Championship and each event changes location annually.
The Masters Tournament was established by Bobby Jones who was the most successful American amateur golfer that has ever competed nationally and internationally. He was a lawyer by trade, but had a real passion for golf, and after he retired from being a lawyer he wanted to build a golf course.
Out of his dream for building a golf course was born the Augusta National Golf Club which is the club that houses the Masters Tournament in Augusta. Bobby Jones took the advice of Clifford Robert in building the club house, who was an American investment dealer and Golf administrator. Clifford Roberts then took the position of Club Chairman.
Will the Fortunes of Tiger Woods Change at the 2011 Masters Tournament?


03 April 2011
Tiger Woods is one of the most renowned professional golfers of today, but what are his chances for the 2011 Masters Tournament?
Tiger Woods was born on 30th December 1975, and he grew up in Orange County, California. His father urged him into golf, and by the age of two Tiger Woods already knew his way around a golf club. When he was only 3 years old, he was featured in the 'Golf Digest' and on ABC. At age 6, Tiger entered the Drive, Pitch and Putt Competition and won the under 10s in Cypress, California. At age 8 he won the Junior World Golf Championships.
Later, he won the championships another 6 times. His father (Earl), who was an amateur golfer, wrote in his memoirs that Tiger at the age of just 11 beat him, even though Earl was trying his hardest at the time. It was clear from very early on that Tiger had a special talent for golf and that he would become a very famous golfer.
Guide to Hotels For the 2011 Masters Tournament


28 March 2011
The Masters Tournament is less than a month away, and if you're planning on going to watch the tour then you'll more than likely want to find a hotel to stay in during your time in Augusta.
Where you stay will really depend on your budget. As you can imagine the hotels in close proximity to the Augusta National Golf Club will be expensive during the time of the Masters Tournament, so we've picked out hotels for every budget so that you can make the best decision for you.
Budget Hotels
If you don't mind a bit of a drive to the clubhouse, the Western Motel is 11 miles away and costs just $35 per night for a queen room. It's located on Deans Bridge Road, and although it has a two star rating it is still a great place to stay if you're on a budget.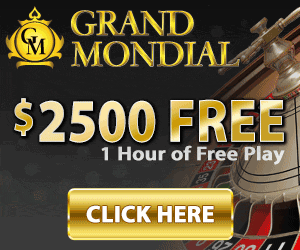 Most popular blog categories