Tag: paylines
How to gamble sensibly on slot machine on a budget


09 March 2012
If you are playing on an online slot with a budget, there are several different methods that you can apply to make the coinage stretch a bit further. Before starting, you can adjust the amount of cash that you are spending per spin, so as soon as you have launched your favourite slot simply reduce this number to the minimum amount allowed.

This particular option is available on ALL slots and is the most obvious way of prolonging the time that you can spend playing. If your stake is set to the maximum that your budget will allow, the total playing time could literally be over in seconds.

If you are playing on a Classic single line slot, you won't be able to reduce (or increase) the number of winning paylines because it only has one, so your cash will therefore last even longer on a Classic Slot than it would do on an average Video Slot for that reason alone.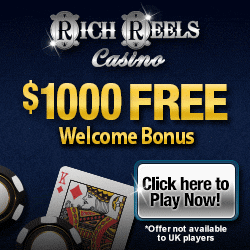 Most popular blog categories