Tag: perfume
Ultimate Gifts: Clive Christian No. 1 Perfume


27 August 2010
People not only enjoy looking their best, as evidenced by the countless high-end fashion lines around the world, but they also enjoy smelling their best. Colognes and perfumes are always among the biggest sellers. Whether you classify perfumes as health and beauty products, fashion accessories or hygiene products, most people would simply call them "must-have" essentials.
However, a perfume doesn't usually seem like the "ultimate" gift. It's always a nice gesture, and if it's a good designer brand you know you'll score some points. But the idea of perfume being comparable to other luxury gifts out there doesn't sit right. Well, until now, that is, with Clive Christian's No. 1 Perfume.
What makes Clive Christian No. 1 Perfume the ultimate gift? For starters, you can expect to pay around $1,000 USD (give or take) for a one fluid ounce bottle of this designer fragrance. To justify the high price tag, the ingredients list reads like a formula for nuclear fusion, in the sense that most of it is extremely rare and, in some cases, unheard of.
Top Fashion Brand Overview of Burberry


08 July 2009
It's not always a bad thing to be considered a one-trick pony. Just ask Burberry. Although their style has contrasted some over the years, the basic appearance for all their clothing and accessories is the same: the check pattern.
This distinctive pattern has gone against the grain of conventional wisdom; the plaid-laden knit is among the most in-demand in the world of fashion.
Burberry has a string of accessories such as bikinis, sunglasses, perfume, and more, but it's their handbags and coats that made them famous in a fashion sense. Many of today's most wealthy and famous individuals religiously carry their Burberry bags.
Tags:
new york
,
paris
,
london
,
boston
,
high fashion
,
basingstoke
,
hampshire
,
hats
,
scarves
,
handbags
,
bikinis
,
perfume
,
coats
,
new jersey
,
san francisco
,
country draper
,
check pattern
,
plaid-laden knit
,
sunglasses
,
equestrian knight
,
chicago
,
Posted in:
Company History
,
Fashion
, |
Comments (1)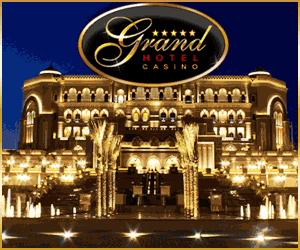 Most popular blog categories