Tag: progressive slot machines
The Best Way to Play Progressive Slot Machines


04 November 2009
In both offline and online casinos, slot machines have become a popular way to gamble. One of the true dream makers of slot machines is the progressive slot jackpots, where you can choose from an array of life-changing jackpot games. The live jackpot tickers let you easily see how much you win if you hit the winning combination.
With every coin played, the value of the jackpot increases by a tiny proportion and as a general rule, only the players betting maximum credits per spin will be eligible for an attempt to win the top prize. Regardless of the number of credits per play, all the players contribute to the jackpot. Therefore, if you bet with less than the maximum number of coins required you are contributing to the progressive jackpot without ever having a chance of actually winning it. So remember to never play with less than the maximum number of credits to qualify for the jackpot. If you are trying to stretch your gambling session and want to play one coin at a time then it is best not to play progressive slot machines.


Whether you're playing at an online casino or in Las Vegas, it is every slot players dream to hit one of the huge progressive jackpots. In fact, the odds for winning a progressive jackpot are actually much better than those for winning the lottery. If you want to go after the big prize it is not a good idea to bet everything you have, but use a portion of your gambling money now and then to chase that progressive jackpot.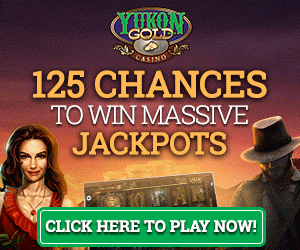 Most popular blog categories