Tag: san sebastian
Top Restaurant Review - Arzak, Spain


16 April 2009
Foodies from all over the globe flock to Spain to try the local cuisine. Spain has influenced the entire world in terms of what and how people eat. Other than French, Spanish cuisine is the world's most recognizable; and by sheer numbers, the most popular.

In the lush area of San Sebastian, Spain, the Arzak restaurant gives diners a gastronomical experience they won't soon forget. Arzak is a three-star Michelin rated restaurant that specializes in Basque cooking. Basque refers to the Basque people and includes local meats and fish usually grilled over hot coals. The technique also uses a wide array of pungent spices and sheep's milk cheeses.

Arzak gets it name from head chef and founder Juan Mari Arzak, a celebrated chef who's been cooking and compelling food critics for decades. The restaurant is a family-run business, and Arzak's daughter now shares in the cooking duties. The building is located on the outskirts of San Sebastian and the dining room is spread out over two floors. You get a look and feel of old world Spain as soon as you arrive at Arzak.

Top Restaurant Review - Mugaritz, Spain


05 February 2009
There's something about Spain that is overly appealing to diners around the world. It could be that the land is rife with ancient history. Or perhaps the beautiful scenery is warm and inviting. It could also be that restaurants like the famous Mugaritz are just a little better than other restaurants in the world - and we all know that people will choose the best over the rest any day of the week. Mugaritz is located in San Sebastian, Spain in a beautiful and eloquent setting. Before diners even walk into the restaurant, they're blown away by the surrounding ambiance.
It's long been said that a person eats with their eyes and nose long before eating with their mouth. To give you a great overall dining experience, different lighting techniques, plate and food colors, and smells are used at Mugaritz to make a diner feel comfortable and to stimulate appetite. The award-winning head chef of Mugaritz, Andoni Aduriz, was once an apprentice at the world famous El Bulli, also in Spain.
While El Bulli deals with haute cuisine, Mugaritz deals with molecular gastronomy. This technique - more than a "style" of cooking - is a scientific principle that studies the physical and chemical processes that occur in cooking. It pertains more to the mechanisms behind the transformation of particular ingredients in cooking, as well as the social and artistic components of culinary phenomena.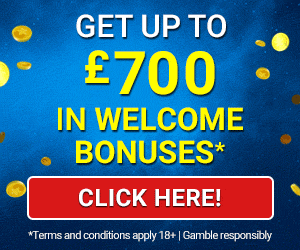 Most popular blog categories