Tag: sandy lane
Review of The Spa - Sandy Lane, Barbados


02 March 2011
Prepare to enter a world like you've never seen before at this top spa in one of the world's most sought after holiday locations. Barbados is a place where dreams come true, with brilliant blue ocean stroking the white sand beaches as the palm trees sway in the Caribbean breeze.
The journey starts in the reception area which is clad with beautiful marble and sweeping staircases of black and gold. Climb these and find an array of treatment rooms where you can indulge in wonderful therapies and treatments.
The treatments are inspired by traditions from all over the world, including American, Europe, Asia and the Caribbean, and there is always someone on hand to help you to choose the treatments that are right for you.
Massages, facials and total body treatments are all on offer in these lavishly decorated premises with beautiful rock features and waterfalls that come down from a rooftop pool. The entire complex is tranquil and will leave you feeling totally calm and at ease.
Tags:
sandy lane
,
barbados
,
caribbean
,
penthouses
,
spa
,
american
,
massages
,
facial
,
europe
,
Posted in:
Ultimate Experiences
,
Luxurious Spas
, |
Comments (0)
Worlds Top Resorts - Sandy Lane


01 October 2008
If your next vacation takes you to Barbados, then there's a must-see resort that will leave you breathless. Sandy Lane in Barbados is an exclusive luxury beach vacation resort. This paradise is absolutely perfect for honeymooners, and it offers a stellar combination of privacy, a plethora of vacation activities, and world-class service.
Sandy Lane is located on the western coast of the island of Barbados. Some of the great features of Sandy Lane include three professional-style golf courses, and a 47-thousand square foot spa. In front of the resort, you'll be met by a remarkable white sand beach, and the most beautiful look at the Caribbean Sea you could ever imagine.
Sandy Lane is a wonderful place to visit no matter what time of year you go. The island of Barbados has a tropical climate with yearly temperatures between 75-85 degrees Fahrenheit, making for picture perfect weather. Apart from being a perfect honeymoon destination, Sandy Lane is also a popular stop for some of the world's top golfers.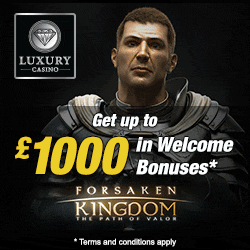 Most popular blog categories