Tag: stu ungar
World Series of Poker History


09 August 2008
There isn't a poker player alive who isn't glued to his or her seat when the World Series of Poker (WSOP) is on. In fact, there seems to be very few alive who don't go to Las Vegas to enter in the main event. Almost 9,000 poker players entered the main event, making this more of a donkey-fest than an actual testament to one's skill-set.

But nevertheless, professional players such as Chris "Jesus" Ferguson, Phil Hellmuth, Johnny Chan, and many more pros will test their grit and determination against a field of over 8,000 players who seemingly stay in hands just to catch a river card. Not taking anything away from an amateur player, but percentages can be extremely cruel. The last time a "pro" won the WSOP was in 2001 when Carlos Mortensen took down the prize.

The game of poker wasn't played above the table with yelling and flailing limbs in the beginning of WSOP history. In fact, one of the great players at time, such as Johnny Moss, would have quickly put a stop to any insurrection or untimely outbursts. Poker has been played for centuries now, and has ended in injury or death for many cheaters, big-talkers, and owners of outlandish personalities. Texas Hold 'Em hasn't been around quite as long. But once upon a time, it was a highly respected game.


Tags:
phil hellmuth
,
wsop
,
johnny chan
,
carlos mortensen
,
johnny moss
,
jack binion
,
horseshoe
,
amarillo slim
,
doyle brunson
,
stu ungar
,
chris ferguson
,
Posted in:
Gambling History
,
Poker Tournaments
, |
Comments (0)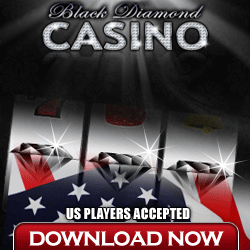 Most popular blog categories