Tag: terms
Top 5 Online Casino Bonus Terms & Conditions to Look Out For


16 November 2011
When you enter any promotional offer at any online gambling site, whether it is a poker site, sports book or online casino, players should read the small print so they are clear about how special offer actually works.

Number one:

Everything is clearly explained in the Terms and Conditions (T's & C's) regarding all promotions. A player should thoroughly read through these and if they are unsure about any of the information, they should contact the customer support. Failing to fully understand the T's & C's could result in disappointment. If the support are either less than willing to help you or don't explain things clearly, you should try your luck elsewhere and leave this casino alone.

Top 5 things to lookout for on T&Cs of online casinos


01 November 2011
Players are often duped into signing up with an online casino without ever reading the terms and conditions of a promotional offer. If a welcome offer appears too good to be true, it probably is.

There are several rogue casinos out there who promise the world but do very little to keep their promise and when you contact the customer support, they simply throw the Terms and Conditions at you, which to be honest you should have read.

The good news is that most online casinos are operated by reputable owners. The bad news is that on occasion, some will slip through the vast net and go undetected for a while before they surface on the casinoman.net radar and arouse suspicion. There have been a few online casinos that are part of the Virtual Casino group who have been offering their players (both new and old) a string of daily and weekly special offers in the form of a coupon code system.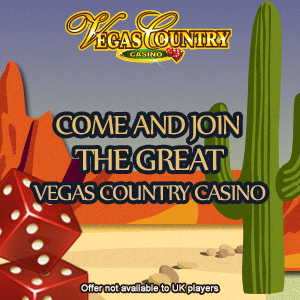 Most popular blog categories