Tag: texas hold'em poker
Irish Poker Open 2013


05 June 2013
The Irish Poker Open has already been and gone this year and the lucky winner was a player called Ian Simpson. Not only did he win the first place prize of €265,000, but he also proposed to his girlfriend Emma and she said yes, so he gained himself a wife as well. The Science teacher from Cramlington, Newcastle, already proved himself as a player last year when he finished the same tournament in fourth place, winning €107,500.


This is Europe's oldest and most prestigious Texas Hold'em poker tournaments and it has actually been running every year without fail for the past three decades. This was a four day event which took place at Dublin's Burlington Hotel. 505 players competed to win their share of a €1,010,000 main prize pool. There was a wide range of multi-national players who stemmed from almost 30 different countries. The direct buy-in to this epic event cost slightly less than last year and players had to fork out €2,000 +€250 to guarantee themselves a seat at a the tables.
Top 3 movies featuring texas hold'em poker


16 April 2012
If you love poker and also enjoy a good movie, you may have seen your own fair share of poker movies over the years, including classics from the 60's and 70's to the more recent movies of the 90's and 2000's, but if you haven't seen the following three movies, you've been missing out.
The top 3 movies that caught our attention and also seem to appear on most people's list of must-see Texas Hold'em poker movies includes titles such as 'High Roller: The Stu Ungar Story' (otherwise known as 'Stuey'), as well as 'Lucky You' featuring Eric Bana, Robert Duval and Drew Barrymore and possibly the best poker movie ever, 'Rounder's' featuring Matt Damon and John Malcovic. This one also stars John Tuturro.
If there are three poker movies that everyone should see at one point in their life, these are the ones. Each one has a completely different plot but all revolve around the world's most loved card game, Texas Hold'em. These movies are often underrated and certainly deserve more recognition.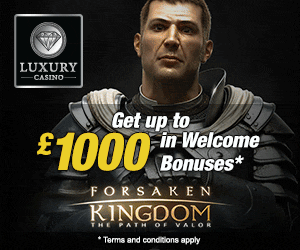 Most popular blog categories